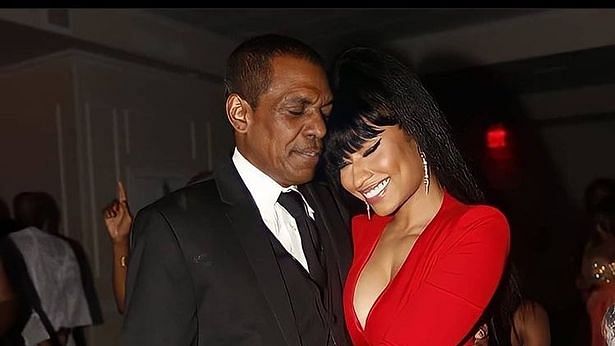 The driver that killed Nicki Minaj's father, Robert Maraj, last Friday has turned himself in to police.
TMZ reports that police have arrested Charles Polevich in connection with the tragedy as law enforcement sources believe he is responsible for the 64-year-old's death.
70-year-old Polevich has been charged with two claims, leaving the incident scene involving a person's death and tampering with or suppressing physical evidence.
Statements claim that the driver hit Maraj behind the wheel of a 1992 white Volvo at the intersection of Roslyn Road and Raff Avenue in the New York village of Mineola. Police say Polevich then exited his vehicle stood over the victim asked him if 'he was ok,' walked and returned to his vehicle and fled the scene." Cops continued saying, Polevich drove back home "avoiding intersections and did conceal his vehicle in the detached garage at his residence."
According to TMZ, Polevich's bail is $250,000, surrendering his passport with his travel restricted only to New York.
Witnesses were unable to clearly identify the driver that killed Robert Maraj at the time of his death, where he was rushed to hospital due to severe injuries that resulted in his death.
Nicki and her father have been pictured a few times since the singer's emergence in the music scene, but it is unknown as what the relationship with her dad was like.
Source: TMZ