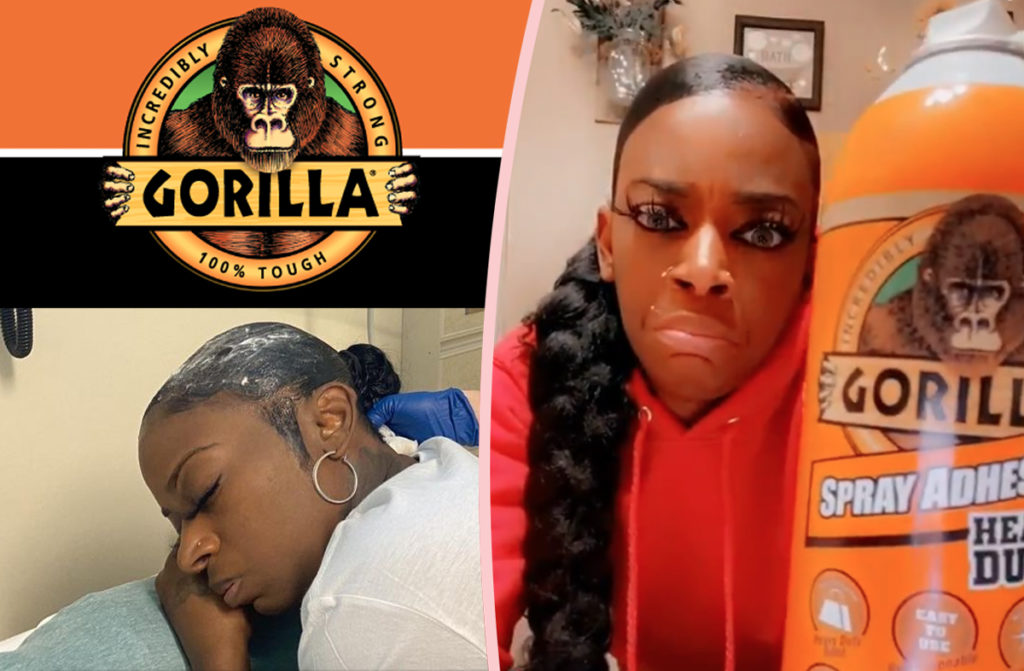 After tasking a risk that incredibly backfired, Tessica Brown, known as "Gorilla Glue girl" on social media, is still finding the solution to her hair problem.
After using Gorilla Glue on her hair as a replacement for her standard hairspray, TMZ, as reported via Complex. says that hospital staff don't know an effective way of treating Brown's scalp.
During last weekend, they used rubbing alcohol in order to help dissolve the glue. However, the glue absorbed the solution as the hair rehardened and a remedy still hasn't been found.
On Sunday, Brown created a GoFundMe campaign to help cover her medical bills, surpassing the $1,500 goal having raised more than $9,000.
 

 

 

View this post on Instagram

 

 
Even Chance The Rapper took to Twitter to share both humour and support for Brown in battling her tricky hair predicament as the original video she shared went viral on Twitter.
I'm glad mfs actually supporting her thru this. When I watched the video the second time it was hard to laugh cause I could tell shorty genuinely didn't know she had put one of the worlds most powerful adhesives in her shit. I hope she recovers well 🙏🏾 #gorillagluegirl

— Chance The Rapper (@chancetherapper) February 6, 2021
According to TMZ, Brown has already started the legal process of hiring a lawyer and are looking into options with the view of a lawsuit.
Beyonce's hairstylist, Neal Farinah, posted on Instagram with an offer to help Brown.
 

 

 

View this post on Instagram

 

 
Gorilla Glue have shared condolences for Brown, but reaffirmed that the product shouldn't be used on "eyes, on skin, or on clothing."