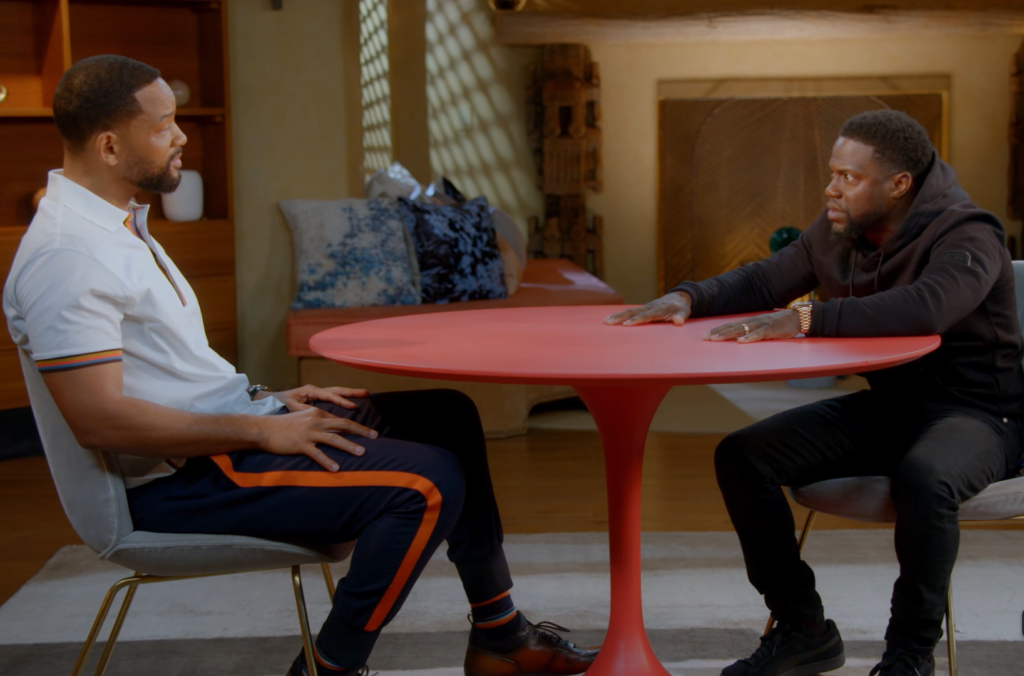 Will Smith and Kevin Hart get deep into discussion about multiple aspects surrounding their personal lives in this latest episode of Red Table Talk.
The two stars join for a one-on-one special event, putting a funny and emotional spin on revealing conversations about biggest parenting errors, ex-wives, and dating daughters as well as personal confessions, revelations and important life lessons.
Click play on the video above to watch the full 47-minute episode of Red Table Talk.