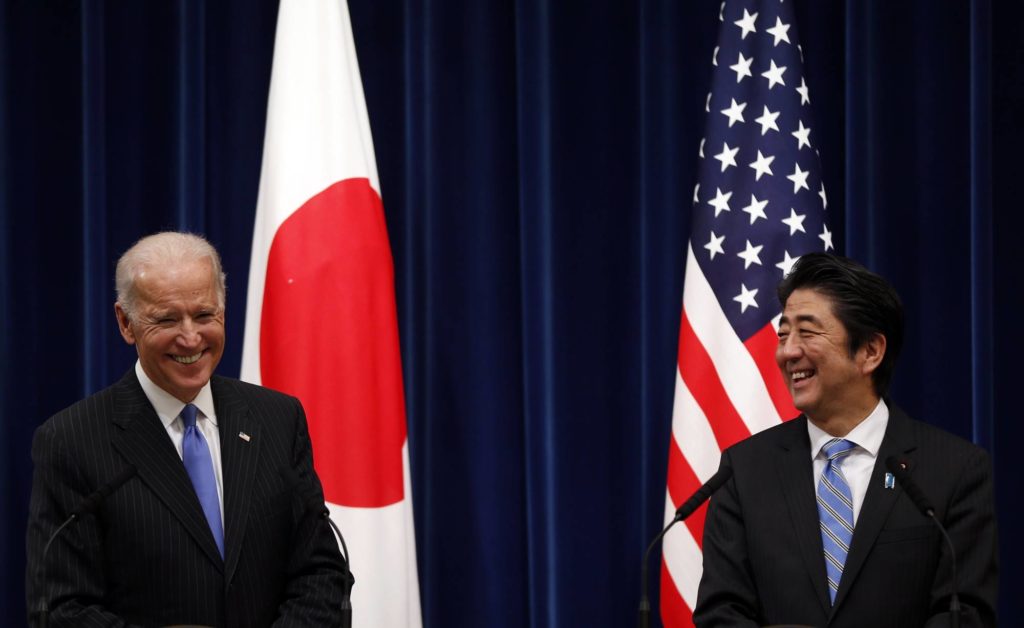 U.S President Joe Biden has thrown caution to the wind for the upcoming 2020 Tokyo Olympic Games, which has been postponed by a year due to the coronavirus pandemic.
Biden spoke to Westwood One Sports radio programme, saying that any decision made around the commencement of the event must be based on science.
The Japanese Government and International Olympic Committee (IOC) are still preparing for the Games as planned with under six months till the Opening Day. However, strict conditions may mean that spectators won't be allowed to watch all of the action unfold.
Speaking on-air during the Super Bowl halftime show, Biden is hopeful that the Games will still take place, referring to the athletes that have trained so hard to be at the major sporting event.
"I've spoken with the prime minister of Japan, he's working very hard to be in a position to safely open the Games, to have the Games, and I think that has to be based on science, whether or not it is safe for that to occur," Biden said as quoted via Reuters.
The recently appointed President felt "pain" for the Olympians that may well miss out on participation at the Games.
"Imagine all those Olympians who work for four years, four years for one shot and all of a sudden that opportunity gets lost," he said.
"They are the people that I feel such pain for – but we have to do it based on the science," he added. "We are a science-driven administration, I think the rest of the world's there too. I hope we can play, I hope it's possible, but it remains to be seen."
The Olympics are set to commence on July 23rd running until August 8th.
Source: Reuters