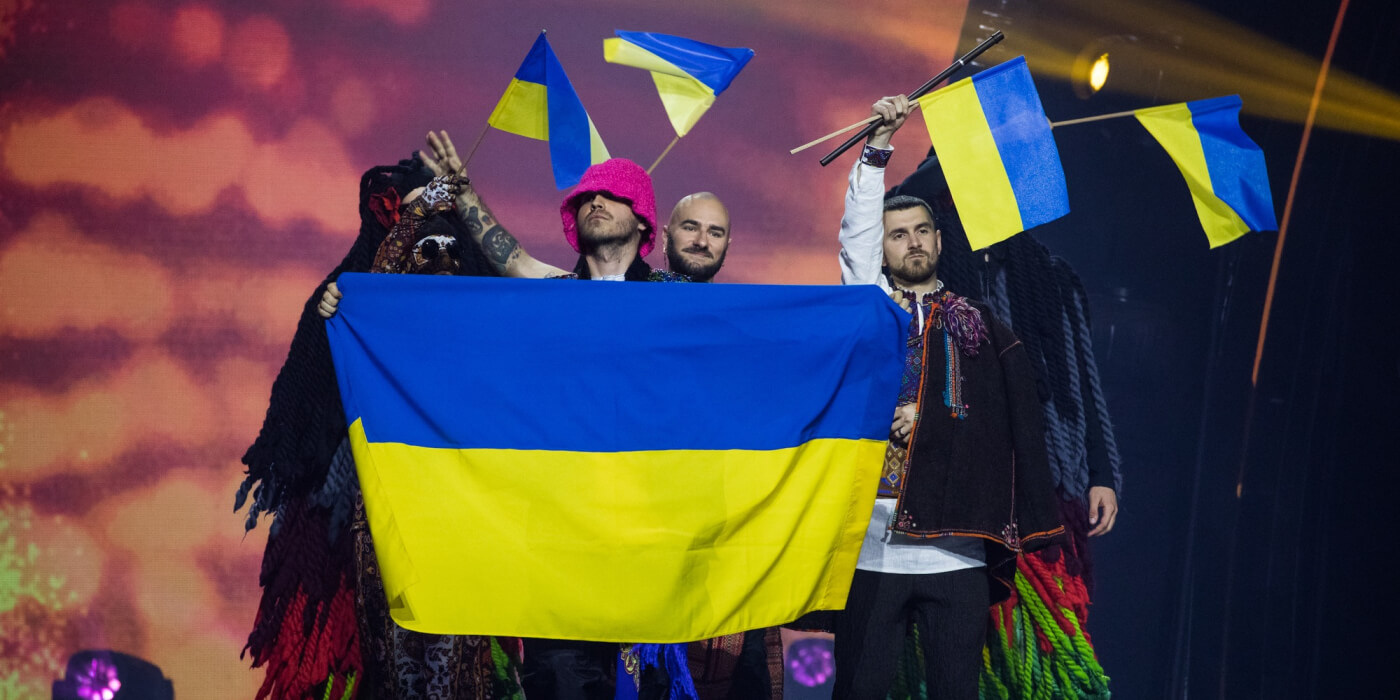 With their song "Stefania," Kalush Orchestra has won the 2022 Eurovision Song Contest for Ukraine.
After the jury scores were tallied, the United Kingdom's submission Space Man by Sam Ryder was in first place with 283 points, followed by Sweden and Spain with 258 and 231 points, respectively. However, as we all know, that's only half the story.
Following a tense vote announcement, Ukraine was reported to have received 439 points from the public across Europe and Australia.
With those figures added together, Ukraine won with 631 points overall.
Following triumphs in 2004 and 2016, this is the country's third victory.
Kalush Orchestra was founded as a spin-off from the rap group Kalush, with the goal of fusing current hip-hop sounds with themes found in Ukrainian traditional music and art. Oleh Psiuk, Ihor Didenchuk, MC KylymMen, Tymofii Muzychuk, Vitalii Duzhyk, and Sasha Tab collaborate to create a sound and atmosphere that enthralled the whole continent of Europe tonight.