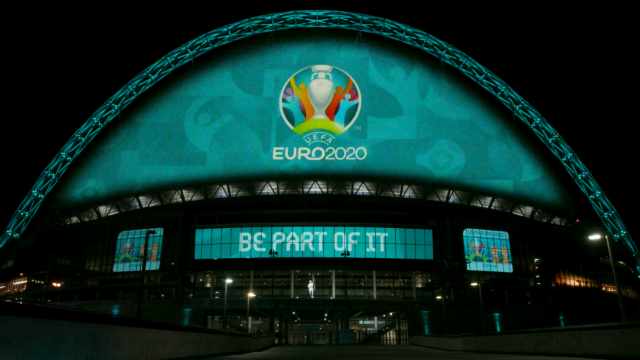 England are in pole position to be hosts for the UEFA European Championships this summer as the governing body are set to ditch their plans of hosting the tournament in multiple countries around the continent.
Due to the pandemic which led to the postponement of last year's competition, England were set to host of the semi-finals with the final being played at Wembley Stadium and with travel restrictions in various European nations, it has become increasingly unlikely that UEFA's original proposal will go ahead.
News of England potentially hosting the Euros is still yet to be confirmed as well as whether or not the tournament will go ahead in with the opening game on the 11th June and the final commencing a month later.
With the United Kingdom's quick roll-out of vaccines and England being the best prepared nation in terms of facilities and transport, this appears to be a strategic move by UEFA.
According to football journalist Tancredi Palmeri via JOE, this decision is expected to be made within mid-April.
Prime Minister Boris Johnson recently revealed plans to end England's restrictions by the 21st June, which will erase measures on social contact and the return of 'larger events'.
Perhaps this may be the year that football is finally coming home for the Three Lions…
Source: JOE UK