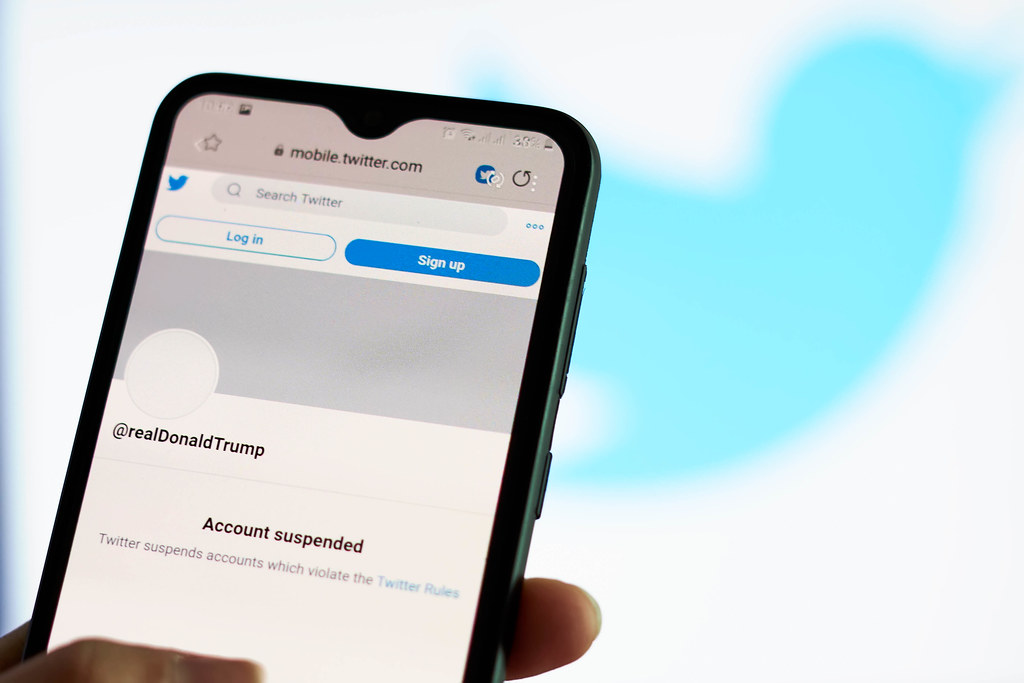 A Twitter account which shared similar content to that of Donald Trump's blog posts on his new website has been removed.
Former U.S President Trump, who launched his own blog platform titled "From the desk with Donald J. Trump", was sued in February relating to the Capitol riots on January 6.
The ex-Apprentice TV Host, stated in his blog on Wednesday in retaliation to his removal from Twitter that there are "corrupt social media companies [who] must pay a political price."
Twitter suspended the Trump blog account @DJTDesk. Twitter spokesperson said: As stated in our ban evasion policy, we'll take enforcement action on accounts whose apparent intent is to replace or promote content affiliated with a suspended account. pic.twitter.com/v2RYslP8Xg

— Brandy Zadrozny (@BrandyZadrozny) May 6, 2021
Twitter said via a statement that their regulations including taking "enforcement action" on accounts attempting to replace or promote content "affiliated with a suspended account."
It's yet to be confirmed whether @DJTDesk account was directly connected with Trump, even if it states in the account's bio that this was "not Donald J. Trump Tweeting."
Trump's official account @realDonaldTrump had been permanently suspended in January after his recent tweets had been under review. A Twitter spokesperson stated that the former President had been removed from the social network "due to the risk of further incitement of violence."
Two tweets had been highlighted which was "likely to inspire others" of committing acts of violence reminiscent to the scenes at the Capitol earlier in January.
A campaign account attempting to post Trump's opinions was also banned by Twitter. Meanwhile, Facebook's oversight board ruled on Thursday that Trump would continue to remain banned from their platform.
Source: Complex