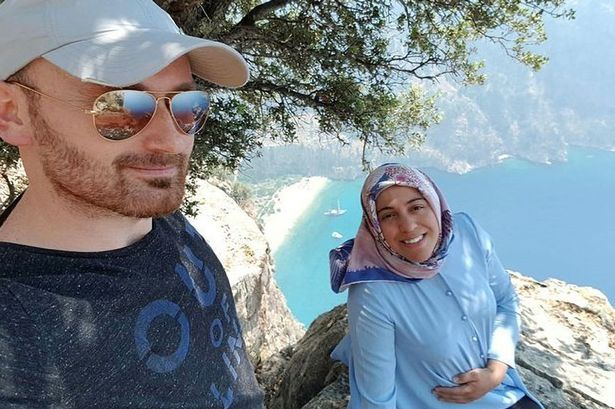 Two years after his arrest, Hakan Aysal has been accused of throwing his wife off of a cliff after they both took selfies together.
The 40-year-old allegedly killed Semra Aysal, 32, and their unborn baby during a holiday in Butterfly Valley, Mugla. At the time of her death, Semra was seven months pregnant with prosecutors revealing that Hakan had attempted to take a life insurance policy worth 400,000 Turkish Lira [€47,285]. Police believe that the murder was planned as he was denied insurance claims due to the investigation.
Hakan believes that his wife died after placing her phone in her bag, denying these allegations. "After taking a photo, my wife put the phone in her bag. Later she asked me to give her the phone. I got up and then heard my wife scream behind me when I walked a few steps away to get the phone from her bag. When I turned back, she was not there. I did not push my wife," he explained during court as quoted by Hollywood Unlocked.
As per The Sun, Hakan showed no emotion when news broke out about Semra's death according to her brother, Naim Yolcu.
Yolcu continued revealing that Hakan had a fear of heights, questioning why they would go hiking near cliffs. The family also discovered that Aysal withdrew several loans in Semra's name after her tragic death.
"My sister was always against taking out loans. However, after she died, we learned that she had three loans taken by Hakan on behalf of my sister."
Source: Hollywood Unlocked