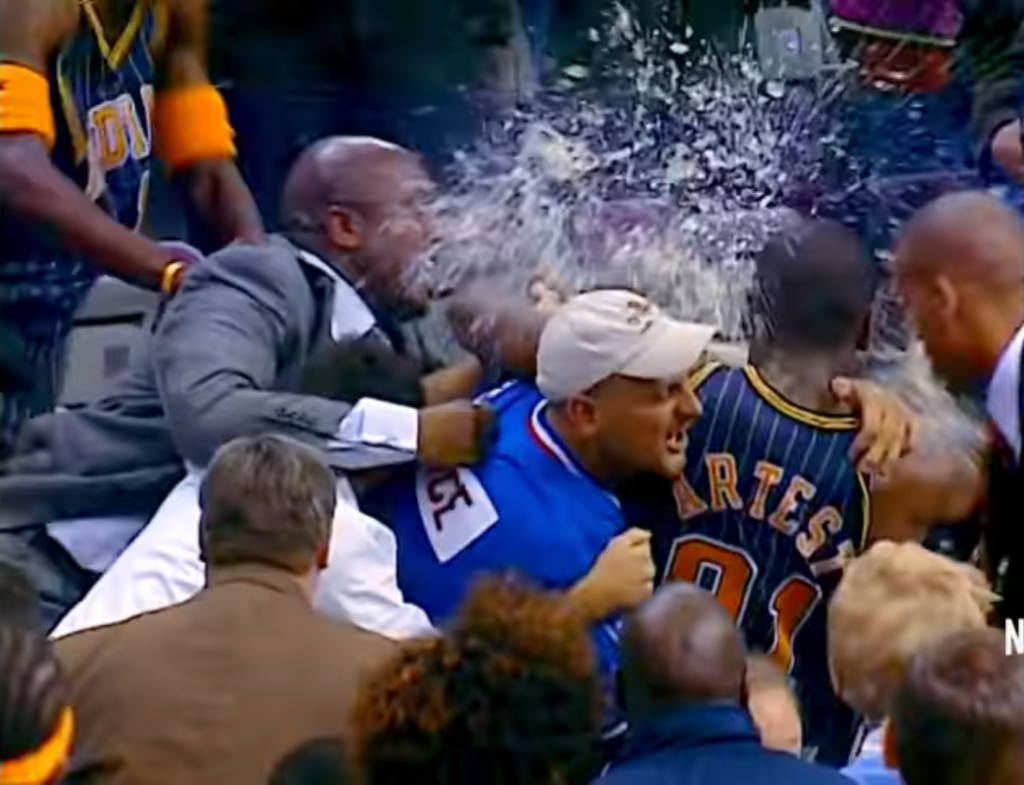 Netflix has released a trailer for 'Untold', an upcoming sports docuseries where viewers will be able to go behind-the-scenes to analyse controversial sporting moments in history.
The famous 'Malice at the Palace' brawl which involved a fight between the Indiana Pacers and Detroit Pistons in Michigan on November 2004 will have its own episode. A fight broke out involving Indiana's Ron Artest, Ben Wallace, and numerous players from both sides.
Someone in the stands then threw a drink at Artest, as he reacted by climbing up from the sideline table into the crowd, charging at the fan who he believed threw punches. NBA players and spectators got involved as many were fined and suspended.
Other episodes from the series will feature Olympic gold-medal decathlete Caitlyn Jenner, boxer Christy Martin, tennis player Mardy Fish, and the United Hockey League team Danbury Trashers.
Untold will be on Netflix's screens from August 10th, with each episode coming out weekly, the first being the Malice at the Palace" episode.