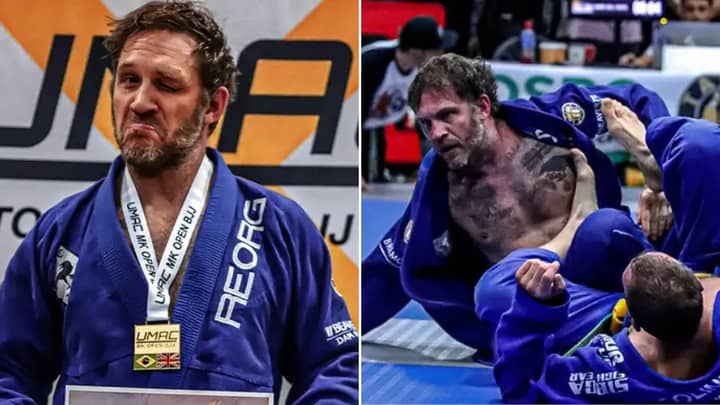 The 2022 Brazilian Jiu-Jitsu Open Championship competition was held on Saturday in Milton Keynes, and a surprising participant was the Mad Max: Fury Road and Dunkirk actor, who last year led the Venom sequel to mid-pandemic box office success. According to a story from the Guardian, Hardy also won in his division.
Brazilian jiu-jitsu blue belt level expert Hardy has won matches in the past, most recently earlier this year at a competition in the Wolverhampton area.
In an interview with local publication TeessideLive, Danny Appleby, who competed against Hardy at the most recent event, recounted his shock upon learning that Hardy would be his opponent.
"I didn't know he was going to be there. And they expected me to remain composed,"  Appleby said, adding that Hardy ultimately told him to simply focus on doing "what you would normally do" in a match.
"He certainly lived up to his Bane character," Appleby said.