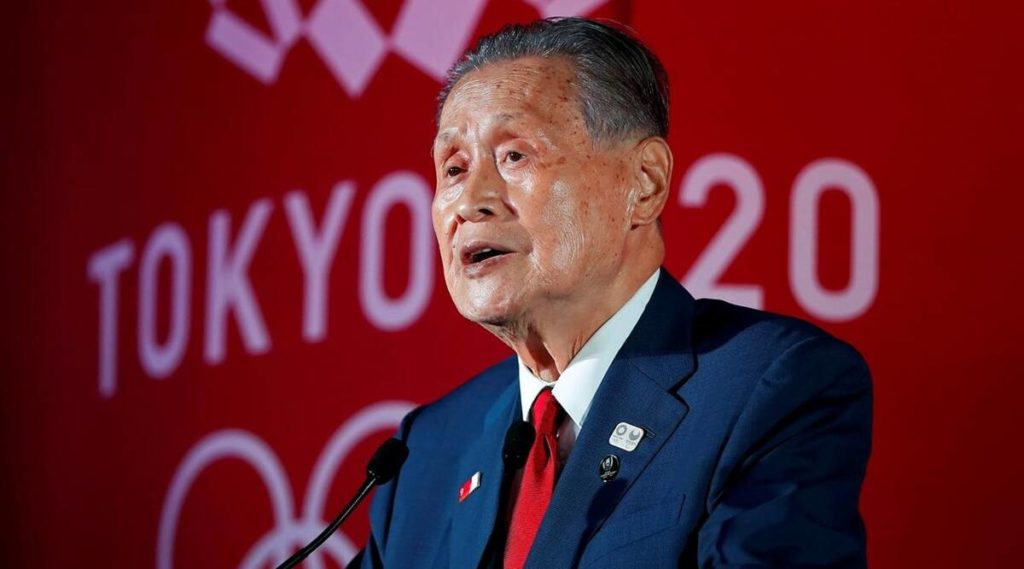 Tokyo 2020 Olympics chief Yoshiro Mori stepped down from the role on Friday and has apologised again for his sexist remarks that caused global controversy as the already endangered Olympics will be looking for a replacement just five months until the opening ceremony.
The Former Prime Minister of Japan's resignation will be a detrimental blow to the overall organisation of the Summer Games, which had been postponed by a year due to the coronavirus pandemic.
Speaking in a news conference following on from a board meeting with advisers, Mori, 83, revealed that a selection committee equally represented by men and women, and centred around athletes, will choose a new president, as reported by Reuters.
Mori didn't confirm when his predecessor will be decided but insisted that the decision has to be made swiftly and that candidates should have Olympic experience with an understanding of diversity and inclusion.
Media has reported that among the candidates, Olympics Minister Seiko Hashimoto, may be in contention as a seven-time Olympian and leading female lawmaker. The 56-year-old was born just days before the 1964 Tokyo Olympics commenced and her first name refers to the Japanese words for the Olympic flame.
There were instant calls for Mori, who initially refused to step down, to be sacked after sparking rage during an Olympic committee meeting this month, stating that women talk too much.
"My inappropriate comments caused big trouble. I'm sorry," Mori said as quoted by Reuters at the start of the meeting among senior organising committee officials on Friday, continuing that the most important thing was for the Tokyo Olympics to be a success.
The International Olympic Committee (IOC) reassured the public that it was "as committed as ever" to presenting the Games, which is due to open on July 23rd.
IOC President Thomas Bach read in a statement, "The IOC will continue working hand-in-hand with his successor to deliver safe and secure Olympic Games Tokyo 2020 in 2021."
Mori emphasised that he was not prejudiced against women with no intent in his comments, which he believes were misconstrued by the media although he did say that his words were unnecessary.
"I have been trying to support women as much as possible, and I have been trying to support women more than men so they can speak," he said.
It was reported on Monday that Mori had asked the Olympic Village major, Saburo Kawabuchi, 84, to take on the post, which he declined amid public dismay on Friday that the selected successor was another old man.
Broadcaster Fuji News Network quoted a government source via Reuters saying: "We can't give the impression that things have changed unless we install a woman or see a generational shift."
Top government spokesman Katsunobu Kato stated that the search for Mori's successor would be done according to procedures and in a transparent manner, brushing off the situation and suggestions as to who will be hired in the role.
One source involved in the planning of the Games revealed that the Mori row has done "serious reputational damage" to the Tokyo Olympics, adding that several officials in the committee want a female replacement.
Yuriko Koike, Tokyo's Governor and a pioneer as the city's first female leader, didn't provide a specific answer as to who should be Mori's successor but said that the ideal candidate should embody Olympic inclusivity and be somebody that the world can accept.
"Diversity and harmony – that's something that the person at the top needs to understand, embody and broadcast," she said.
"I think this is an essential thing."
Source: Reuters