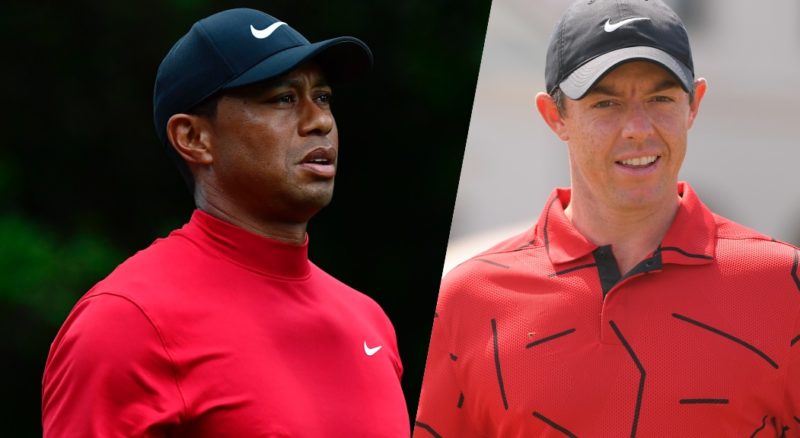 Tiger Woods has spoken to the public for the first time since his horrific car crash in California last week, where he has undergone extensive surgery to his right leg and ankle.
The 15-time major champion took to Twitter on Sunday to express his gratitude to the golfers that wore red shirts at the WGC-Workday Championship.
Woods has been known for his red shirt and black trousers attire that he has worn whilst winning multiple trophies, most recently the 2019 Masters, which was his first major championship win in eleven years.
It is hard to explain how touching today was when I turned on the tv and saw all the red shirts. To every golfer and every fan, you are truly helping me get through this tough time.

— Tiger Woods (@TigerWoods) March 1, 2021
Golfers including Rory McIlroy, Tommy Fleetwood, Cameron Champ, Tony Finau, Jason Day and Justin Thomas got in the act to pay tribute to their colleague and friend.
For Tiger. pic.twitter.com/UmAGYMRMpP

— PGA TOUR (@PGATOUR) February 28, 2021
Sunday red. 🔴
Black pants. ⚫
Backwards hat. 🧢@TonyFinauGolf is showing his support for Tiger. https://t.co/2PjHduPxdn pic.twitter.com/i3YWbR5Yew

— PGA TOUR (@PGATOUR) February 28, 2021
✔️ Red shirt
✔️ Black pants

It's officially Sunday. 🔴⚫️#PGAChamp pic.twitter.com/Ww2Pk0mb3U

— PGA TOUR (@PGATOUR) August 12, 2018
The first time @McIlroyRory has worn red and black in his career. 🔴⚫ pic.twitter.com/mpXDbJreOD

— PGA TOUR (@PGATOUR) February 28, 2021
Source: Complex