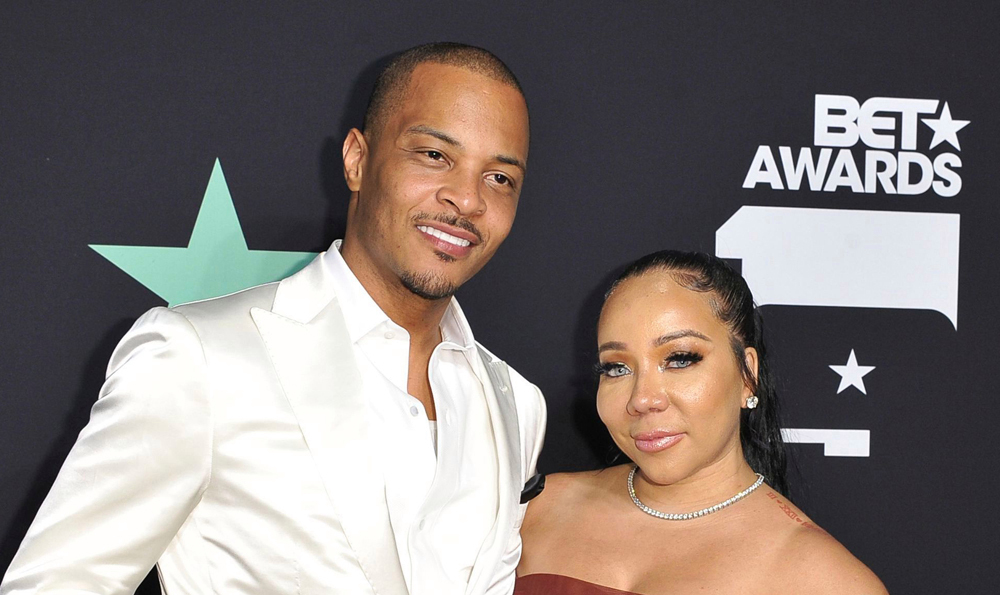 T.I and his wife Tiny are facing defamation after a woman accused the rapper of pulling a gun on her, this follows a criminal sexual assault investigation that was reported last week against the couple on behalf of 11 women.
As reported by the Hollywood Reporter via Complex, the accuser Sabrina Peterson has filed a lawsuit against the two as well as suing the couple's hairstylist Shekinah Jones.
The suit includes claims that T.I threatened to kill Peterson after an altercation with his assistant having posted the accusation on social media with the 40-year-old and his wife, Tiny denying the allegations.
Tiny has told Peterson to "stop harassing" her and her family after the social media frenzy blew up. She continued saying "You strange" and "Everybody know you been special. Please get help but LEAVE US ALONE." The couple have denied the "egregiously appalling allegations" after it was claimed that Peterson had been sexually involved with the couple.
In an eight-minute video, T.I disproved Peterson's further claims that he had drugged and raped multiple women and after saying she's been attacked by their fans, she is now suing for defamation, invasion of privacy, and intentional infliction of emotional distress.
The couple's lawyer, Andre Brettler said in a statement as quoted by Complex, "Ms. Peterson is the definition of 'libel proof,'"
"She has a lengthy rap sheet for crimes involving dishonesty and violence. Nothing our clients may have said about her is defamatory. Ultimately, not only will Peterson's meritless lawsuit be dismissed, but also she will be responsible for paying the legal fees the Harrises will be forced to incur in connection with it."
In last week's sexual assault investigation, lawyer Tyron A. Blackburn has accused T.I and Tiny of engaging in an array of crimes including "sexual abuse, forced ingestion of illegal narcotics, kidnapping, terroristic threats and false imprisonment."
Source: Complex