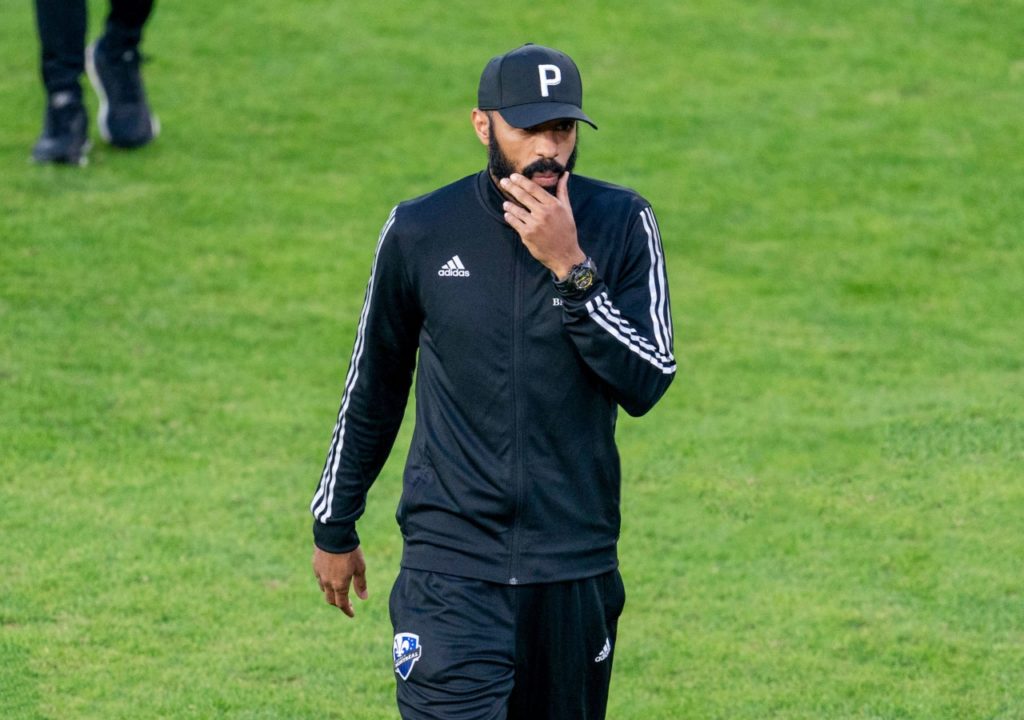 Thierry Henry announced on Twitter on Friday that he will quit social media from tomorrow morning until online abuse is treated "with the same vigour and ferocity" that copyright infringements are.
Henry, who moved back to London to be closer with his family after leaving as head coach of Montreal Impact, is urging social media companies to be more accountable for user's actions.
The 43-year-old won't be returning to social media until tougher regulations are in place as people can seamlessly create an account with the intention of causing harassment to another user and remaining unidentified.
Hi Guys

From tomorrow morning I will be removing myself from social media until the people in power are able to regulate their platforms with the same vigour and ferocity that they currently do when you infringe copyright…. pic.twitter.com/gXSObqo4xg

— Thierry Henry (@ThierryHenry) March 26, 2021
Henry currently has 2.3m followers on Twitter, 2.7m followers on Instagram and 10m followers on his official Facebook page.
In July 2020, the former Arsenal and Barcelona striker took the knee for eight minutes and 46 seconds on the dugout during Impact's match against New England Revolution in the MLS, as part of the Black Lives Matter movement after the death of George Floyd.
Source: Sky Sports