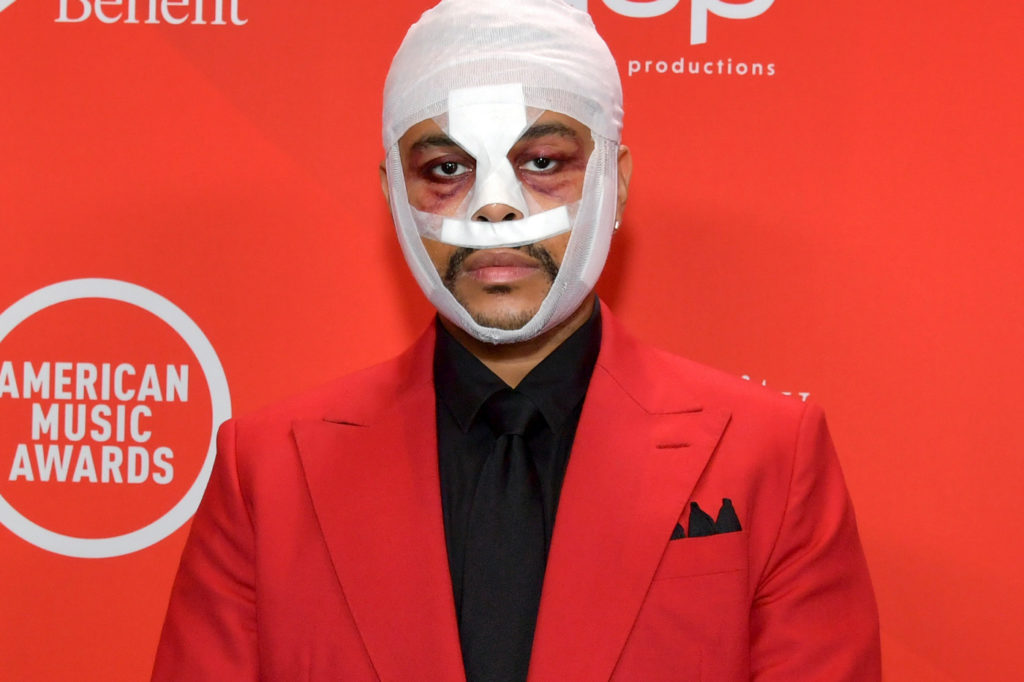 Ahead of his highly anticipated Super Bowl LV Half-Time performance on Sunday, The Weeknd has finally answered questions relating to his fully bandaged face.
As quoted by Hypebeast in an interview with Variety, the Canadian singer said, "The significance of the entire head bandages is reflecting on the absurd culture of Hollywood celebrity and people manipulating themselves for superficial reasons to please and be validated,"
The Weeknd went further into detail about this change in appearance as part of his character's evolution, looking to "heightened levels of danger and absurdity as his tale goes on," with the idea that "being attractive isn't important to me but a compelling narrative is," showing this new look was certainly intentional. 
With every appearance, The Weeknd looks more beat up as noted in his smash-hit single, "Blinding Lights" as part of his "After Hours" album. Wearing his signature red jacket, The Weeknd receives a busted nose after a night out in the music video. 
The 30-year-old R&B artist made further headlines after his American Music Awards performance, where his face is smothered with bandages as if he's just had plastic surgery – an image that was depicted in The Weeknd's "Save Your Tears" video. 
The XO record head talent has continued to chop and change around this look since the release of his album last November, leaving fans speculating the comparisons between the real artist and the Weeknd's fictional persona. 
"I don't know, I'd have to ask him." was his response to questions as to whether The Weeknd is still in character or not. 
Source: Hypebeast