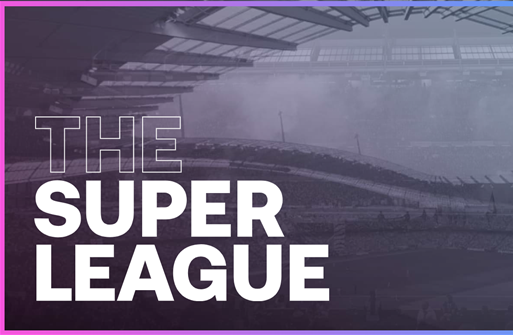 On Sunday night, twelve of Europe's elite football clubs announced their intentions to form a breakaway midweek competition, The Super League, which will be managed by the tournament's founding clubs.
AC Milan, Arsenal, Atletico de Madrid, Chelsea, Barcelona, Inter Milan, Juventus, Liverpool, Manchester City, Manchester United, Real Madrid and Tottenham Hotspur will be the governors of The Super League. Three additional clubs will join as founding members prior to the start of the inaugural season, which its press release states will "commence as soon as practicable".
Whilst there has been no confirmation on which three clubs will be joining as founding members of the competition, reports suggest that German clubs Bayern Munich and RB Leipzig and Portugal's FC Porto may join. However, Italian journalist Fabrizio Romano said that nothing is done regarding who these three clubs will be but he believes that this decision will be made soon.
The 20-team competition format is relatively straight forward. A further five teams will qualify for the tournament along with the 15 founders based on achievements in the prior campaign. According to the organisation themselves, these midweek fixtures will "compliment matches in their respective domestic leagues, preserving the traditional domestic match calendar which remains at the heart of the club game."
The Super League are looking at an August start date with clubs participating in two groups of 10, playing home and away fixtures. The three best teams in each group will automatically qualify for the quarter-finals with clubs finishing fourth and fifth in their division competing in a two-legged play-off for the two remaining last eight positions. The tournament's format will continue to adopt the two-legged knockout process until the final, which will be hosted at a neutral venue.
Following on from the possible implementation of the men's tournament, The Super League will also launch a corresponding women's league to help drive the development of the women's game.
It has also been confirmed by the tournament's organisers that each of the 15 founding clubs will receive €3.5 billion which they state will be used "solely to support their infrastructure investment plans and to offset the impact of the COVID-19 pandemic."
Interestingly, this breakaway competition has been announced a day before UEFA will announce plans of a new 36-team format for the Champions League on Monday.