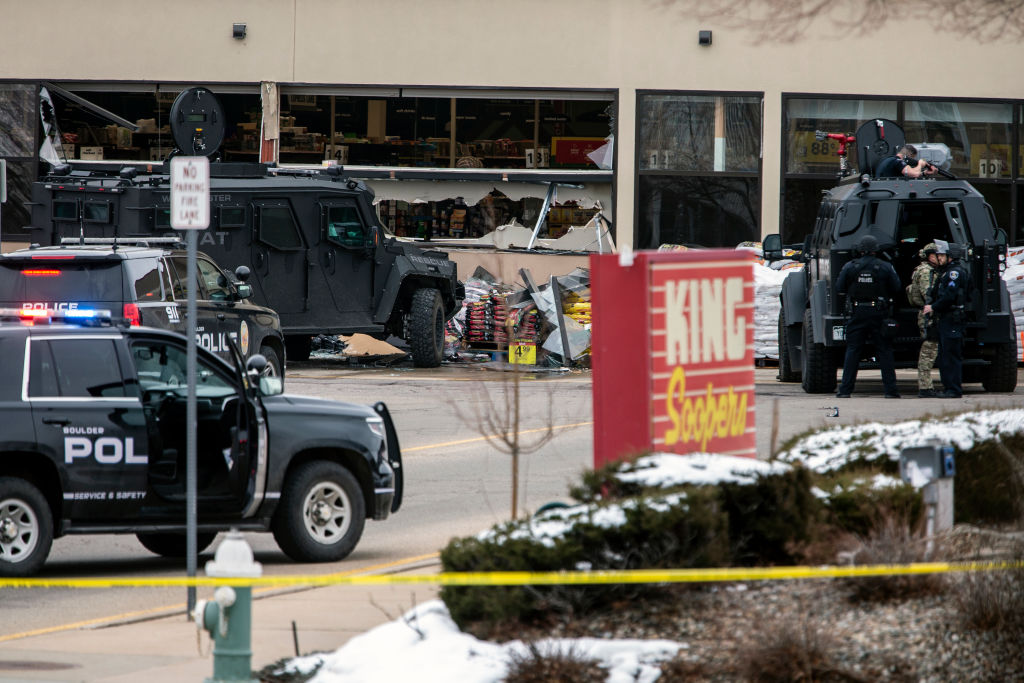 A man that committed a mass shooting, killing 10 people in a Colorado grocery store on Monday afternoon has been arrested as police detained the suspect who was seen bloodied and limping.
The shooter, who is yet to be publicly identified, committed the crime at a King Soopers outlet in Boulder, which marks America's second fatal mass shooting in a week as innocent shoppers and employees rushed for cover with hundreds of police officers converging on the scene.
Media reports, via Reuters, state that the gunman was armed with a rifle and acted alone. Authorities are yet to disclose details of the tragedy which comes just six days after a shooting spree in Atlanta, where eight people died, the suspect of that terror also a single armed assailant.
An eyewitness, Sarah Moonshadow, who was shopping with her adult son, Nicholas, explained what happened when the gunfire started.
"We were at the checkout, and shots just started going off," 
"And I said, 'Nicholas get down.' And Nicholas ducked. And we just started listening and there, just repetitive shots … and I just said, 'Nicholas, run.'"
42-year-old Moonshadow said she tried to help a victim she saw down on the pavement just outside the store, but her son restrained her, telling her, 'We have to go.'" The woman cried recalling the story continuing to say "I couldn't help anybody."
Boulder Police Chief Maris Herold, struggling to not release her emotions, revealed that 10 people died at the scene. Eric Talley, a 51-year-old police officer was among them, who had been serving the Boulder police force for 11 years. Herold said that he was the first to arrive at the supermarket. Talley had seven children and according to his father, he was looking for a role that was less dangerous.
Police also announced that the culprit has been taken to hospital for scans on the injuries he sustained, refusing to explain how he was hurt. Details of an initial court appearance remain unknown.
Source: Reuters