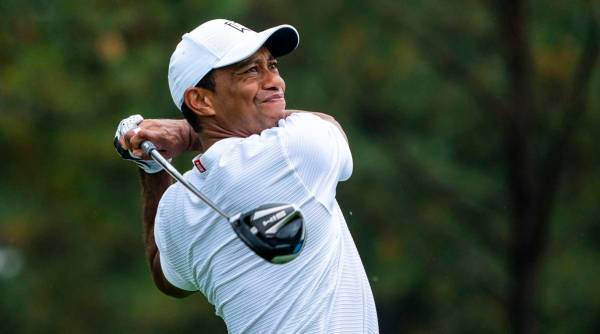 Tiger Woods will not be facing criminal charges over his car crash according to the Sheriff overseeing the investigation, describing the incident as a "pure accident".
After speaking to the media on Wednesday, Sheriff Alex Villanueva said "No." when being questioned as to whether Tiger Woods would face a reckless driving charge.
Sheriff Villanueva stated that there was no proof that the 15-time major golf champion was under the influence of any substance when driving his SUV in Palos, California on Tuesday.
If examiners find that Woods was using his phone whilst being behind the wheel when he lost control of the vehicle, the 45-year-old may face an infraction, which is a different debate from being charged with a crime.
"We do not contemplate any charges whatsoever in this crash," Villanueva added as quoted by TMZ. "This remains an accident. An accident is not a crime."
Deputy Carlos Gonzalez said Woods was sober and lucid in the moments after the accident as the first person to respond to the crash scene.
Due to there being no signs of impairment, officers have said they didn't take blood samples from Woods to test for substances.
Sheriff Villanueva also confirmed that investigators are attempting to obtain a black box which will show how fast the five-time Masters winner was driving his car building up to the crash.
Four years ago, Woods was arrested for driving under the influence having passed out with his vehicle stopped by the side of a road, with the golfer saying this was due to unintentional side effects of the prescription medication he was taking at the time.
Source: TMZ