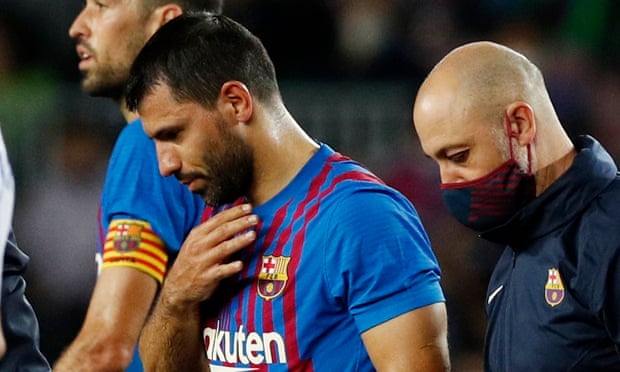 According to a big Catalan newspaper, Sergio Aguero will announce his retirement from football on Wednesday, halfway through his debut season with Barcelona, due to heart problems.
Last month, the struggling La Liga club was forced to refute rumours that the Argentinian 33-year-old had chosen to retire, after Barcelona writer and streamer Gerard Romero said Aguero was about to retire.
On Monday morning, respected daily newspaper El Periodico reported that the striker's club had planned an official event for this Wednesday, at which Aguero will proclaim his retirement from the game.
The match will be performed in honor of Aguero's father-in-law Diego Maradona, who died of heart failure on November 25th of last year at the age of 60.
Dani Alves, the newly-signed Barcelona right-back, is scheduled to make his debut in the game in Riyadh, Saudi Arabia.
Since he was brought to hospital holding his chest and complaining of breathing issues and dizziness during a game against Alaves at the end of October, Aguero's future has been a source of debate.
The former Manchester City striker was diagnosed with cardiac arrhythmia after becoming the club's all-time leading goalscorer during his decade at the Citizens.