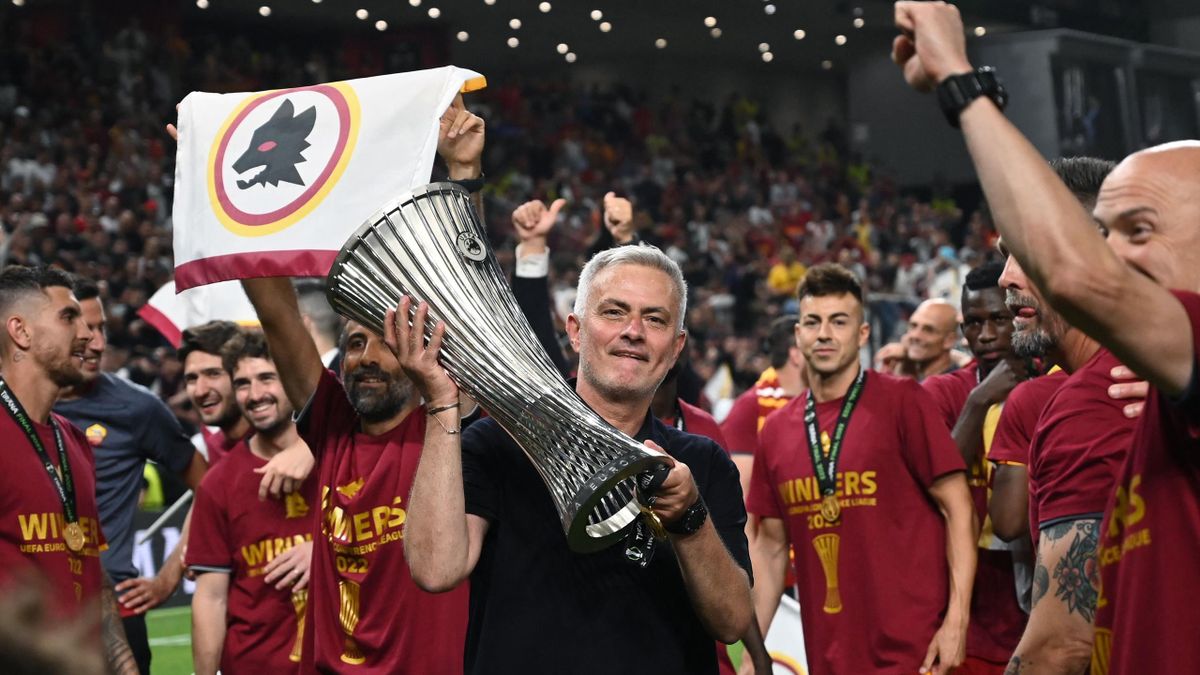 An emotional experience After Roma won the Europa Conference League on Wednesday night, Jose Mourinho hailed his 'historic' achievement of being only the second manager in history to win five major European trophies.
Mourinho, who had already won the Champions League, Europa League, and UEFA Cup, equaled Giovanni Trapattoni's record by completing an unprecedented European trophy sweep when Roma defeated Feyenoord 1-0 in Tirana to guarantee he could add the inaugural Europa Conference League to his collection.
'There are so many things going through my head. So many things at the same time,' he said, fighting back tears on Sky Sport Italia.
'I've been at Roma for 11 months, I realised the moment I arrived what it meant, they were waiting for this. As I told the lads in the locker room in Turin, we did what we needed to do, qualify for the Europa League. We had great work all season.
'This was not work tonight, this was history. We had to write history. We wrote it.
'The Conference League is a competition that we had the sensation from the start we could win, but it got a stronger competition when the Europa League teams came in, Leicester City, Olympique Marseille and Feyenoord. But we were counting on it, we could've had a few more points in Serie A, but we put so much into this competition.
'Now I am staying, there are no doubts. Even if some rumours emerge, I only want to remain at Roma. We must understand what our owners, who are fantastic people, want to do next season, because this is history, but we can build a really strong project with honest professionals.
'We need to sit down and understand what the plan is for next season.'