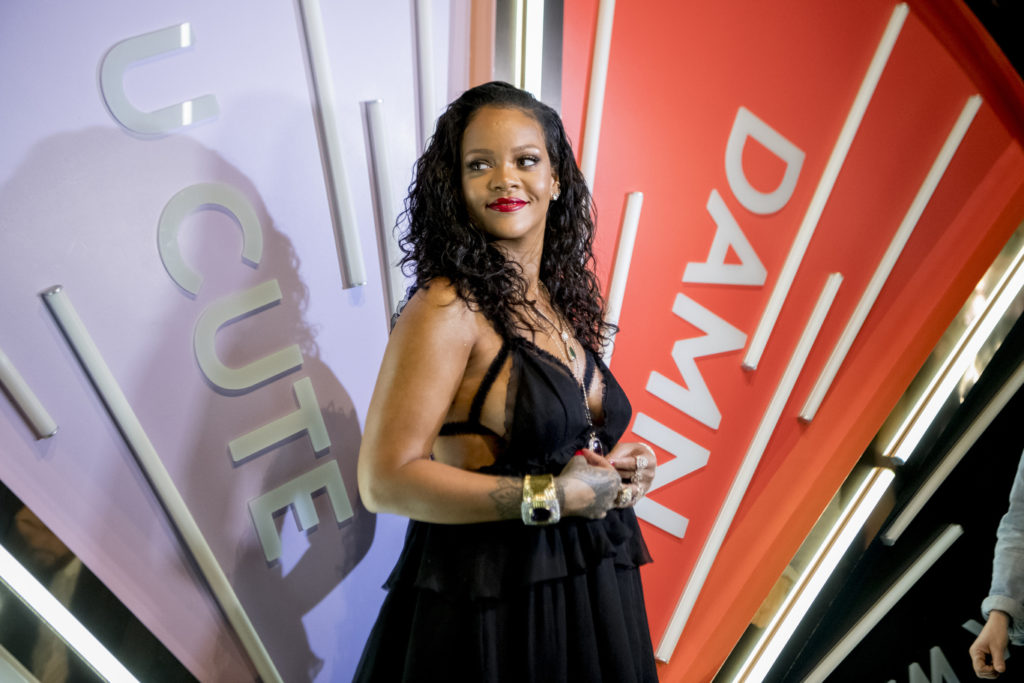 Rihanna will be celebrating her lingerie brand, Savage x Fenty, hitting the $1 billion milestone as new investments have propelled the 32-year-old's company to new heights.
According to Forbes via Billboard, a whopping $115m [€95.5m] was raised through Series B funding as Savage x Fenty start to delve into the retail market, monitored by private equity firm L Catterton, staked by LVMH Moët Hennessey Louis Vuitton. The brand also saw 200% revenue growth last year, "increasing its active VIP member base by more than 150%,", according to the company's statement. As of last year, 32-year-old Rihanna had an estimated $85m stake in the business.
"Following the completion of the fundraising round where L Catterton took a stake in Savage X Fenty, LVMH and Rihanna reaffirmed their ambition to concentrate on the growth and the long-term development of Fenty ecosystem focusing on cosmetics, skincare, and lingerie," Rihanna and LVMH said in a joint statement to WWD, as quoted by Billboard.
The Barbadian singer became the first Black woman to lead a luxury sector with LVMH, who confirmed last week that Fenty would be put "on hold" almost two years after the luxury giants announced the partnership.
Working with TechStyle Fashion Group, Rihanna debuted her very own Savage x Fenty lingerie line on May 10th 2018. Fellow investors in the brand also include Jay-Z's Marcy Venture Partners, Avenir Growth Capital, TriplePoint Ventures and Sunley House Capital.
Source: Billboard