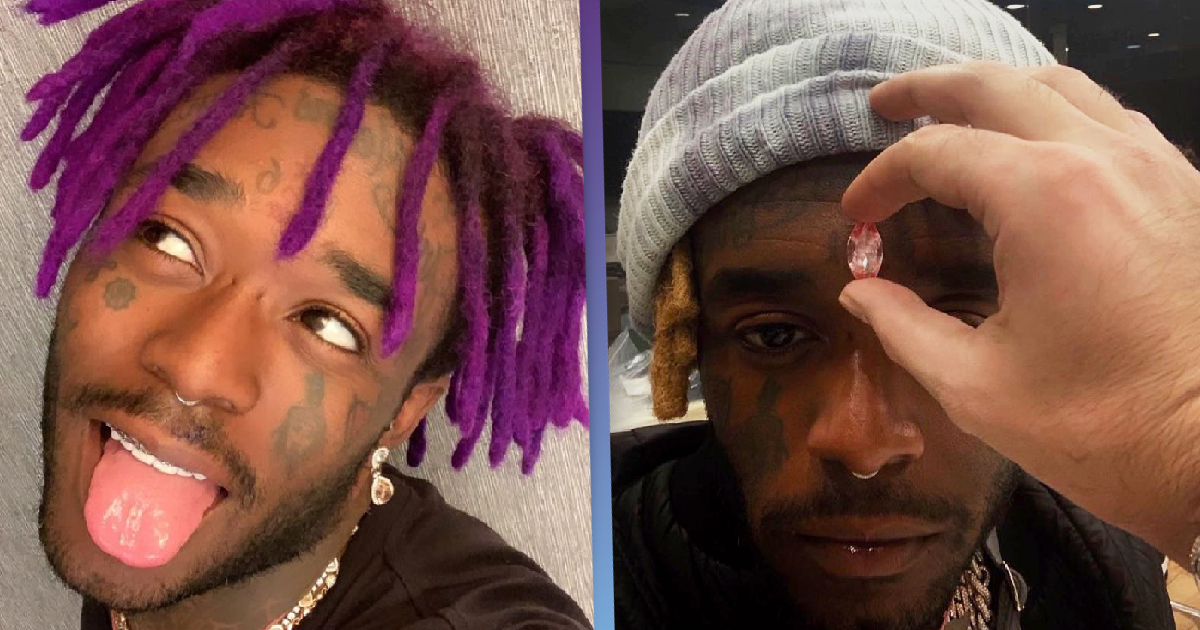 Lil Uzi Vert has indulged himself through an impulse buy and an expensive one at that. The rapper is planning to have a natural pink diamond worth $24m [€19.85m] embedded in his forehead. The 26-year-old, who is best known for tracks such as Free Uzi and For Real, took to Twitter to share this latest announcement to the public, stating that he's been paying towards this jewel since 2017.
I've been paying for a natural pink diamond from Elliot for years now . This one Stone cost so much I've been paying for it since 2017. That was the first time I saw a real natural pink diamond. ♦️ A lot of M's in my face 🤫 💰 💰💰💰💰💰💰💰💰💰💰💰💰💰💰💰💰💰💰💰💰💰💰💰

— Uzi London 🌎☄️💕® (@LILUZIVERT) January 30, 2021
Naturally, Twitter users in their full force responded to Lil Uzi, questioning how he could afford to cough up the money for this prized stone – Uzi even declared that selling his cars and home still would have left him short on purchasing the diamond in one instalment.
Yes my Bugatti can't even pay for it … all my cars together ,plus home, 🚘 🚗 🚙 🏠 💰 this took so long now I can get this money 🥵 https://t.co/37urFCItq6

— Uzi London 🌎☄️💕® (@LILUZIVERT) January 30, 2021
The American even expressed that this isn't something he could do again as his most expensive purchase ever – I'm sure one multi-million-dollar diamond embedded on your forehead should suffice…
Yes I will never do it again …. 🤫😉 https://t.co/rFjijQcnPJ

— Uzi London 🌎☄️💕® (@LILUZIVERT) January 30, 2021
We're still waiting to find out whether the procedure of the diamond being implanted has started, although on Saturday night, an image of the stone being held up to Uzi's head with the caption 'It's time.' was shared on his Twitter account.
🥰 I'm so natural pic.twitter.com/dyxevh0jKD

— Uzi London 🌎☄️💕® (@LILUZIVERT) January 30, 2021
The diamond will be easily visible with '10 almost 11 carats' detailed. Vision and his infinity stones from the Marvel Universe springs to mind…
I just finished I was paying millions since 2017 . https://t.co/w5CAVWJRwQ

— Uzi London 🌎☄️💕® (@LILUZIVERT) January 30, 2021
Elliot Eliantte, who has provided several impressive pieces for rappers, is the source of this expensive purchase. Lil Uzi responded smartly to the idea of the diamond being included into a ring, which of course, would increase the chances of the stone being lost…
If I lose the ring yeah U will make fun of me more than putting it in my forehead ha ha jokes on you ha ha ha ha ha ha ha ha… And yes I do have insurance https://t.co/nflciHyfVN

— Uzi London 🌎☄️💕® (@LILUZIVERT) January 30, 2021
Thankfully for Uzi, he assured fans that he did have insurance in case the diamond ever was misplaced or damaged – which of course will be unlikely with this implant. Source: UNILAD