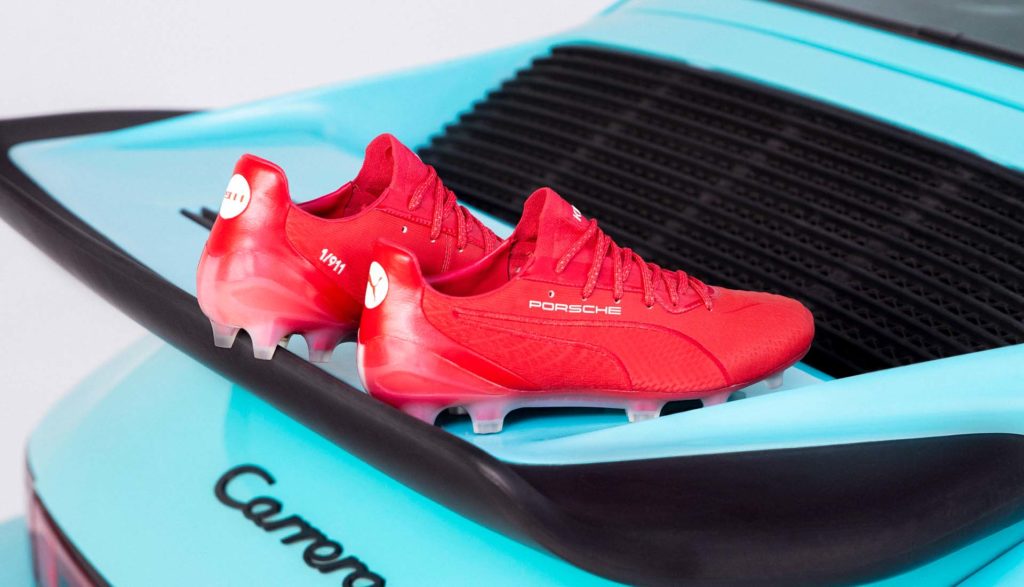 PUMA and Porsche have delved their existing lifestyle partnership into the football world, launching Limited Edition King Platinum '911 Legacy' boots – with an identical colourway of striking red and white – similar to the iconic car.
Since its introduction in September 1964, the Porsche 911 has grown to become of the most notable and prestigious cars. The PUMA KING, which was originally launched four years later, has shared the same popularity in the football boot locker.
This isn't the first time PUMA have teamed up with motorsports brands, previously collaborating with BMW, Ducati and Ferrari. The Italian sportwear giants also partnered with car manufacturers, Rimac, with The Ultra SL boots being showcased by Barcelona and France forward, Antoine Griezmann last October.
 

 

 

View this post on Instagram

 

 
Several features in the King Platinum 911 Legacy boots are shared with the classic sportscar, including '911' embroidered on the heel and 'Porsche' wording on the outstep. There is a comfort element included with a snug knitted tongue and ultra-modern slim silhouette to go alongside the extremely lightweight 'RAPIDSPRINT' outsole as the boots are the fastest and lightest PUMA KING ever.
You can pick up the Limited Edition King Platinum '911 Legacy' at prodirectsoccer.com but be sure to be quick as there are 911 pairs being sold to the public.
Source: Soccerbible