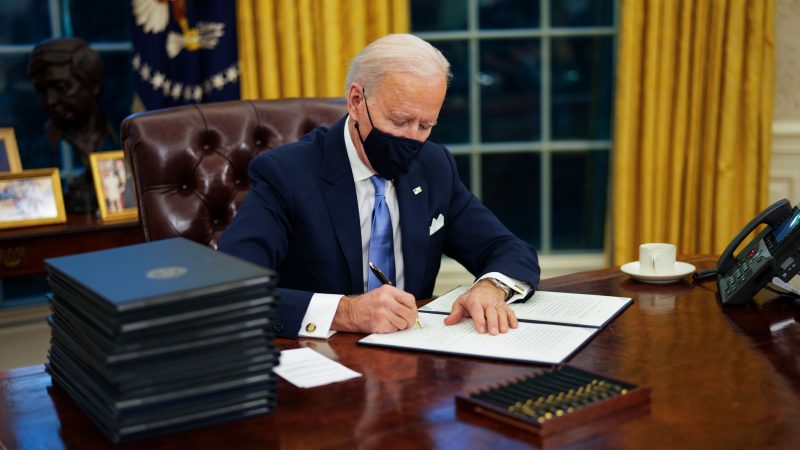 President Biden has cemented plans to end what was a national emergency order issued by former president Donald Trump that funded a border wall with Mexico.
The border wall was part of Trump's manifesto to "Make America Great Again" as "Build the Wall" became popular propaganda for his campaign.
He even promised five years ago in the presidential run in against Hilary Clinton that he promised to "build the wall and make Mexico pay for it".
What initially sparked these plans was when Trump's Executive Order 13767 was signed in January 2017. Two years later, Trump bypassed Congress as military funds was used towards the wall's construction.
With President Biden scrapping these plans, the Mexico border wall is no longer a national emergency for the U.S with no investment on its construction.   
Trump's plans were flawed with Mexico not paying anything towards the wall being built, instead it was the American public and their tax dollars that paid the price.
As quoted by JOE, in a letter to Speaker Nancy Pelosi, Biden wrote: "I have determined that the declaration of a national emergency at our southern border was unwarranted."
The 46th President of the United States added: "I have also announced that it shall be the policy of my administration that no more American taxpayer dollars be diverted to construct a border wall, and that I am directing a careful review of all resources appropriated or redirected to that end."
The American Civil Liberties Union have described Biden's move as a step in the right direction.
"It's time for the Biden administration to step up for border communities, and commit to mitigating environmental damage and tearing down the wall."
Source: JOE