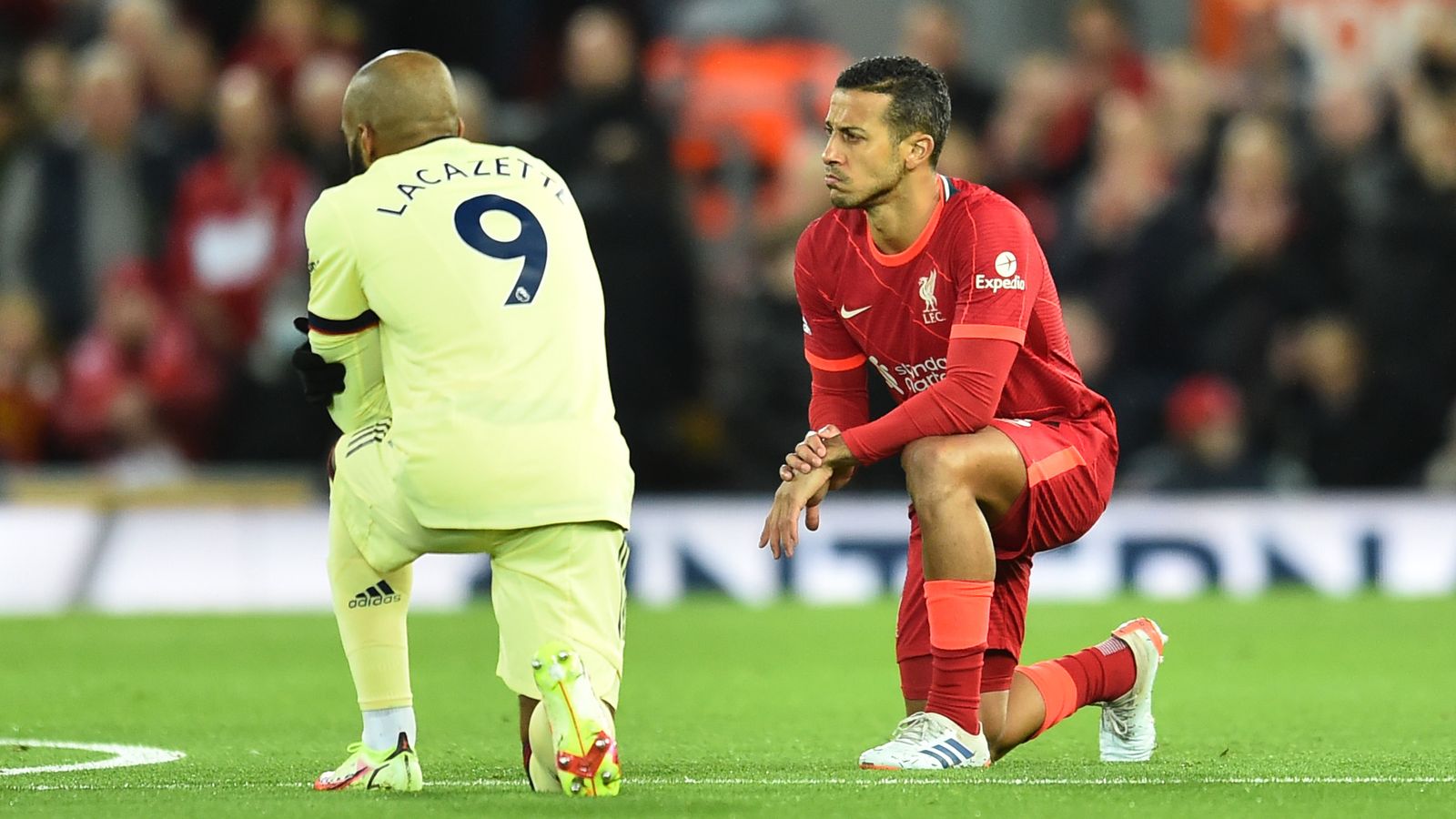 The kneeling before every match in the Premier League will be stopped by players.
Premier League teams began kneeling in solidarity of the Black Lives Matter movement, which gained popularity after George Floyd's passing in the US in May 2020.
Following consultation with the players, Premier League captains made the choice.
Instead, the gesture will be made before to a few rounds of games, such as the Cup Finals and Boxing Day games.
Prior to the opening and closing games of the 2022–23 season as well as the No Room for Racism match rounds in October and March, players and staff will also bow down.
Before last Saturday's Community Shield match between Liverpool and Manchester City, the gesture was made.
According to reports, captains and players think "less is more" and hope that by taking a knee, their influence will be bigger.
"We have decided to select significant moments to take the knee during the season to highlight our unity against all forms of racism and in so doing we continue to show solidarity for a common cause," said a joint statement from the Premier League captains.
"We remain resolutely committed to eradicate racial prejudice, and to bring about an inclusive society with respect and equal opportunities for all."