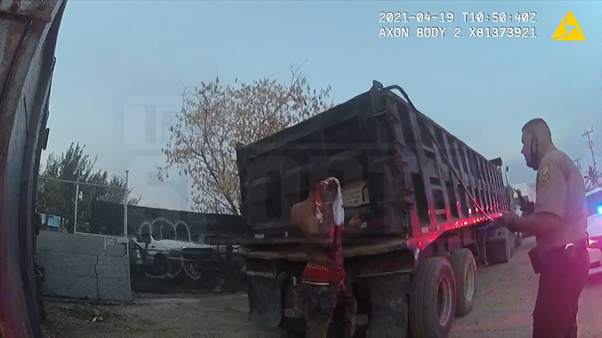 Houston Rockets player Sterling Brown was shown completely drenched in blood as police videos captured the aftermath of an attack on the NBA star in a Miami strip club.
The incident which occurred on April 19, saw Brown holding his shirt to stop the bleeding against a wound on his head with footage filmed by an officer's body camera.
Click play on the video below, where you'll see Brown showing no intention to talk to the cops having been smashed in the head with a liquor bottle.
Medics eventually arrived at the scene by the time the blood from the wound was gushing all the way down to Brown's stomach, where he was bandaged up and stitched up at hospital.
Brown's teammate, Kevin Porter Jr., also became confrontational against the cops, making hand gestures towards one of the officers.
According to TMZ, Porter Jr. received a $50,000 fine for violating the NBA's Health and Safety protocols, prohibiting players from participating in "indoor social gatherings of 15 or more people or entering bars, lounges, clubs or similar establishments."
Meanwhile, Marc Stein reported that Brown is not expected to be fined as the league's investigation has now officially concluded. This would commence again should any further information of the incident arise.