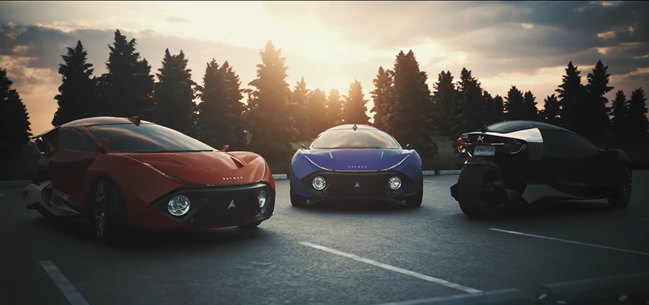 Light Electric Vehicle manufacturers Daymak have released plans to create the first crypto-mining electric car in the world.
The car in question is the Spiritus as the LEV specialists will include patent pending Daymak Nebula features combining both the Nebula Miner and Nebula Wallet into the model.
The Nebula Miner will allow the LEV to become a blockchain node, mining a range of cryptocurrencies including Bitcoin, Ethereum, Dogecoin and Cardano while the car is parked. The Nebula Wallet will then store, collect and transact these digital currencies in the process.
As quoted by Hypebeast, Aldo Baiocchi states, "The Spiritus car is for those who want more in life, and we are committed to putting our customers ahead of the curve.
"We envision a future where your highway tolls, your parking, and your drive-thru order will be paid directly on the fly with crypto. Your online bills and your banking can be handled through the same software platform paid in crypto. And whereas most vehicles are depreciating while they sit in your garage, the Nebula Miner will make you money while your Spiritus is parked. The potential applications are limitless."
Release dates are loose at this stage however, it's thought that Daymark will launch the Spiritus in 2023.