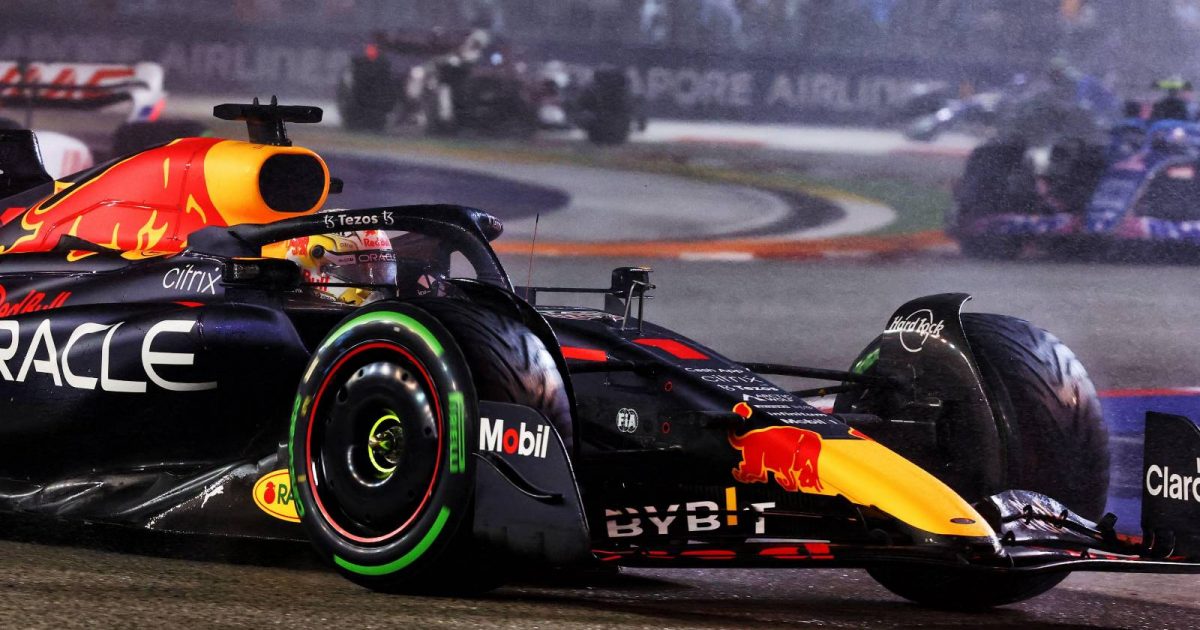 The Singapore Grand Prix was wet, and Sergio Perez took first place, forcing Max Verstappen to delay defending his Formula One world championship for at least another week.
The Mexican took the checkered flag 7.5 seconds before Charles Leclerc's Ferrari.
He had to suffer a stressful few hours before his victory was officially announced since he was given a five-second time penalty for a safety car infraction.
The night race, which began more than an hour late due to a storm, featured a double podium finish for Ferrari thanks to Carlos Sainz's third-place finish.
Due to the coronavirus pandemic, it was the first grand prix to take place at the Marina Bay Street Circuit after dark since 2019.
Verstappen had a mathematical opportunity to win a second world championship, but he also needed other outcomes to go his way in addition to winning. He had a wild race and came in sixth.
The Dutchman's task was made more difficult by an early-evening downpour that caused the start to be delayed until 9:05 pm. The Dutchman was always going to struggle after starting eighth on the grid (1305 GMT).
Verstappen nearly stalled and slid back to 13th when the race finally tore away from the grid in a deluge of spray.
After a safety car restart, the 25-year-old made his way through the pack before flat-spotting his tires while attempting to overtake Lando Norris for fourth.
"I was up with Lando and as soon as I braked, the front wheels jumped in the air and I went straight on," said Verstappen who was forced to pit for fresh rubber and dropped to last place.
"It's not what I'm here for. Not with a car like that. It was incredibly messy."
Prior to next week's Japanese Grand Prix, his lead over Leclerc in the world championship has fallen to 104 points. Leclerc is two points ahead of Perez.
Verstappen can keep the championship if he wins and Leclerc does not finish in second place next Sunday's race in Suzuka, where he will need to be 112 points in front.