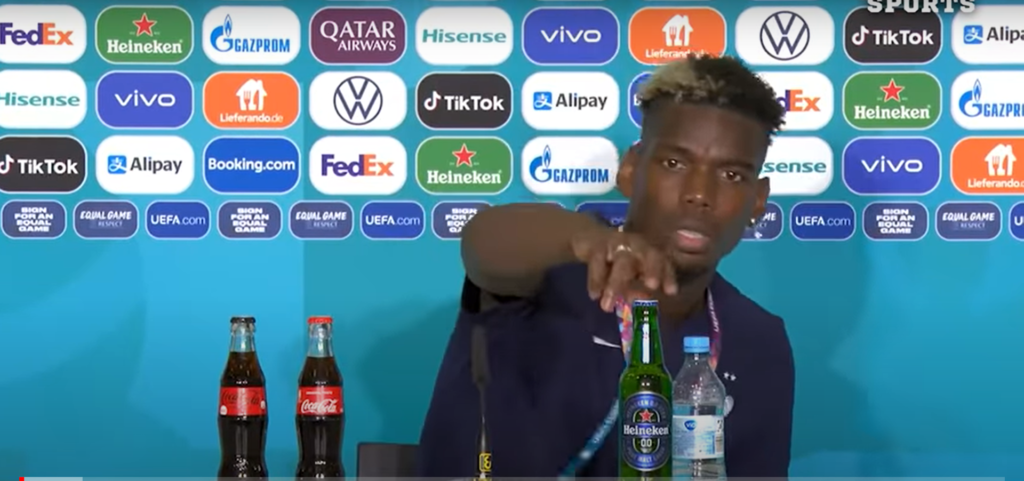 Paul Pogba has joined Cristiano Ronaldo in snubbing a Euro 2020 official sponsor's product from the podium in a press conference.
Ronaldo encouraged people to drink water by shouting "agua!" and removed two bottles of Coca-Cola when speaking to the media in the build up to Portugal's tournament opener against Hungary. After the gesture, Coca Cola is reported to have suffered a $4 billion fall in its market value.
Just a few days after, Pogba has followed suit, this time removing a bottle from sponsors Heineken after France beat Germany 1-0 in Munich, he was even awarded Heineken's 'star of the match'.
The 28-year-old, who is a practicing Muslim, has made no comment on the incident that saw him remove the non-alcoholic beer from the podium.