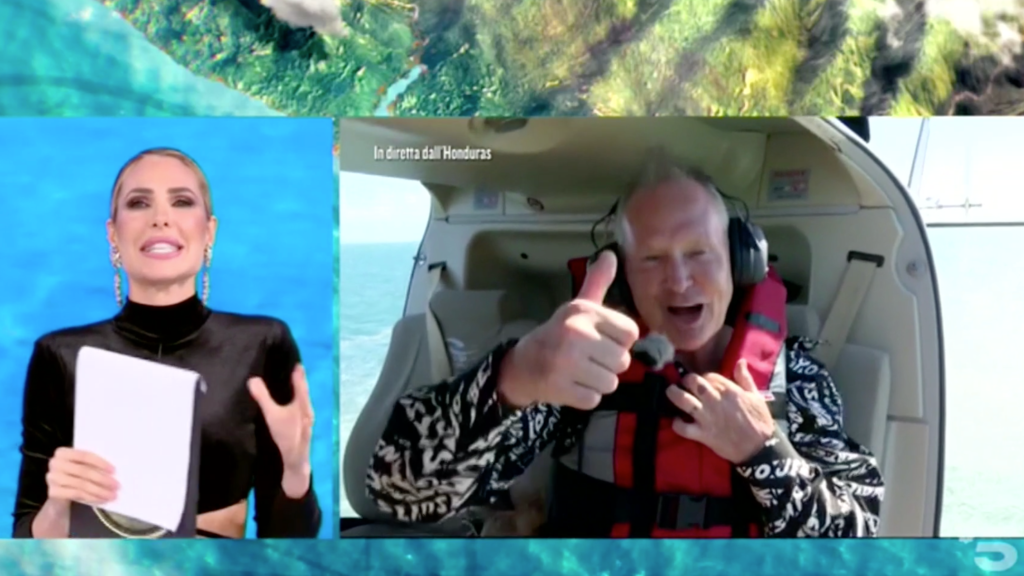 Paul Gascoigne didn't disappoint in his arrival on the Italian version of I'm a Celebrity… Get Me Out Of Here!
The 53-year-old was sporting a flashy pair of pink shorts with an unbuttoned shirt dancing in the tune of beach-themed music along the pier that was played in the background.
Gazza is going to be on Italy's version of I'm A Celeb, what an entrance this is 😂 pic.twitter.com/8QjlExnB07

— Cook 🗿 (@NUFCcook) March 16, 2021
As part of his induction to the show, Gazza was also seen jumping from a helicopter into the sea as well as being showered with gunge in a seperate challenge with his fellow contestants.
Paul Gascoigne jumping from an helicopter to kick-off his I'm A Celeb participation.

Just another manic Monday pic.twitter.com/PomB1ofYm9

— Tancredi Palmeri (@tancredipalmeri) March 15, 2021
According to sources, Gazza has also been improving on his Italian to build a better conversation with the show's 17 other competitors. 
The former England midfielder played for Lazio between 1992 and 1995 and during his introduction into the show, Gazza spoke about his love of fishing and striving to make his campmates laugh.
Should he win the competition, Gascoigne plans to use the €100,000 prize money to create a charity in memory of his nephew Jay, who sadly died of an overdose aged 22. 
Source: SPORF