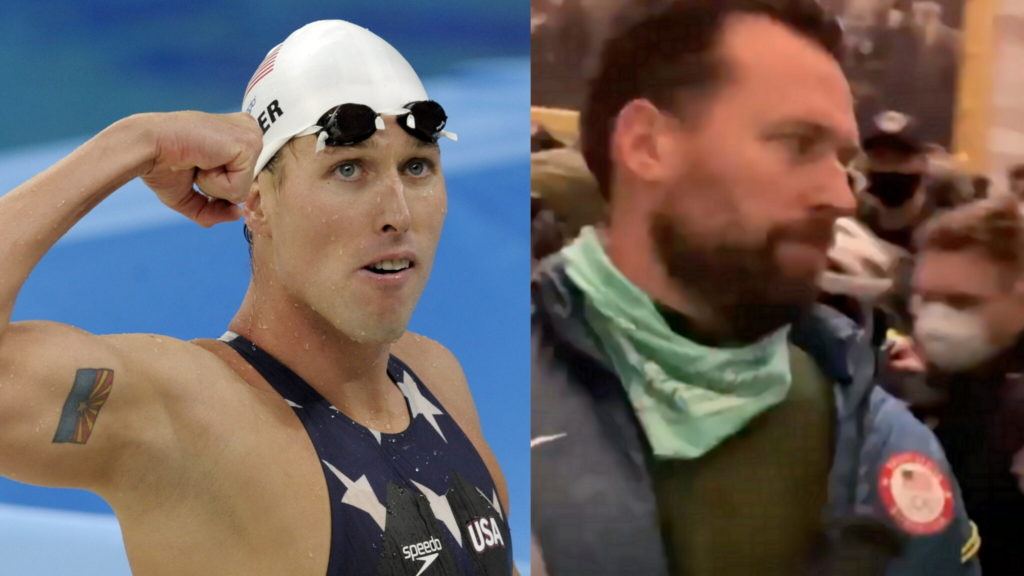 A former Olympic swimmer has been indicted of seven charges following his involvement in the U.S Capitol riots that occurred in January.
Klete Keller, who won gold medals at the 2004 and 2008 Summer Olympic Games was spotted among the crowd of protesters last month. Keller's former coaches and teammates identified the 38-year-old, who was seen in videos and photos from the events inside the U.S Capitol rotunda.
According to Complex via The Washington Post, Keller initially received three counts of charges in a federal complaint, this has since increased with one count involving all of obstruction, remaining in a restricted building, civil disorder, disorderly and disruptive conduct, disorderly conduct in a Capitol building, and impending the passage through the Capitol grounds. Keller will face up to 30 years in prison if found guilty of all charges.
The swimmer was uniquely identified by the fact he was wearing a Team USA jacket with an Olympic crest on the side as well as being 6ft6, where former teammates and FBI agents recognised the athlete. Whilst Keller wasn't violent in the footage, the riots saw the deaths of five people.
Keller has yet to comment with regards to his involvement in the commotion.
Source: Complex