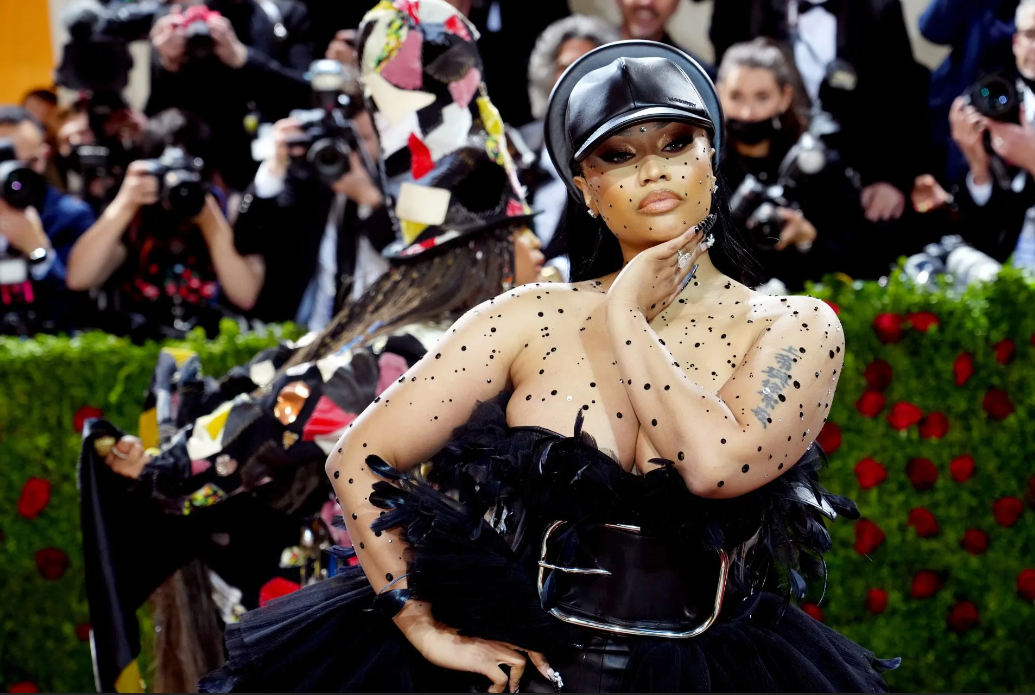 Prior to her Sunday performance at London's Wireless Festival, the 39-year-old rapper used Instagram Live on Saturday night to interact with her followers. Midway through the interview, though, Minaj—real name Onika Tanya—found herself having to clarify a pregnancy rumor.
"Am I pregnant?" asked Minaj with wide eyes while tackling a few live questions from her fans.
"Oh, I did mean to tweet this; I'm not fat, y'all, I'm pregnant," said the rapper with a chuckle, adding, "Yeah, I meant to tell y'all, I forgot."
Fans instantly began congratulating Minaj on the big news, with one user writing: "Congrats! Another one!"
Minaj, clearly amused by the responses, went silent before putting on a serious face and saying, "Oh wait, did I say it wrong? I'm sorry. I think I said it wrong. I meant to say, 'I'm not pregnant; I'm fat.'
The Do We Have A Problem Here rapper burst out a laughter and apologized for confusing her statements.
"But thanks, guys, for all the congratulatory message. Oh my god," said Minaj.