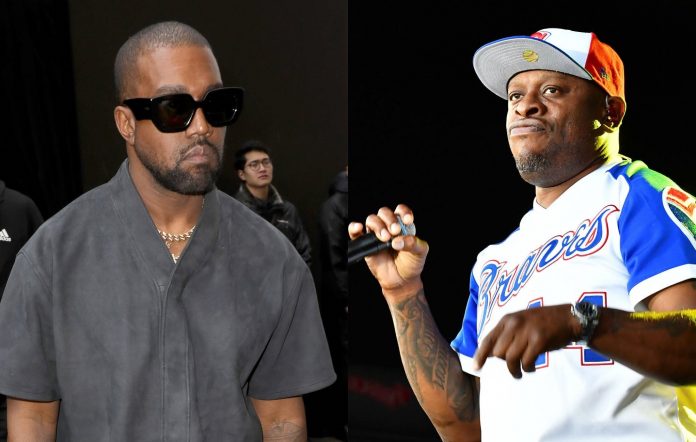 The Donda rapper is seen in a new video working in the studio with a previous partner by his side. Despite the lack of sound, the clip shows Ye playing the piano energetically while Scarface shakes his head to the music. It's unclear whether Kanye was working on new music or just having a jam session with buddies.
Kanye West and Scarface originally collaborated in the early aughts on Jay-"This Z's Can't Be Life," before collaborating on "Guess Who's Back," "Heaven," and "In Cold Bold," which all featured on Scarface's 2002 album The Fix. The Geto Boys member said in 2015 that he was intended to appear on Ye's "Jesus Walk" single alongside Hov, but scheduling difficulties prevented him from doing so.
Scarface had a life-saving kidney transplant from his son three months ago, and the footage from Kanye's recent studio session arrives more than three months later. Shortly later, the Houston native revealed his plan to leave rap, but reassured supporters that he wasn't leaving music entirely.
"[I'm] done with the rap," he said on the Geto Boys Reloaded podcast. "I want to do something different now … If I could, I would love to go into a different lane of music. Maybe blues or rock. Maybe alternative. I want to do something different now."
Ye working on new music in the studio with Scarface last night (12.28.21) pic.twitter.com/Js8UnLjkC3

— Photos Of Ye (@PhotosOfKanye) December 30, 2021