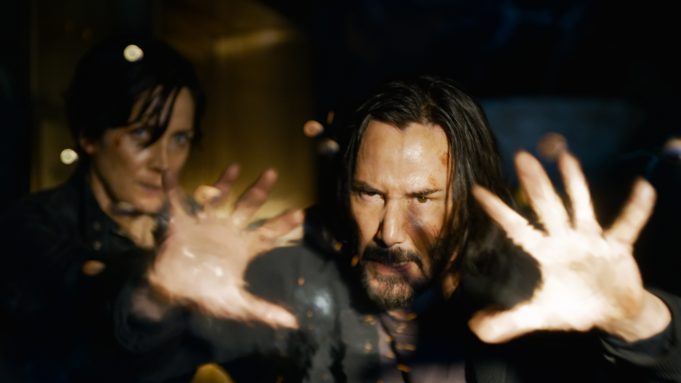 The Matrix Resurrections has a new poster, which features Neo reuniting with Trinity as well as several new cast members. The tagline of the poster is "Return to the Source."
The humans and machines reached a peace agreement at the end of The Matrix Revolutions in 2003, in which humans were given the opportunity to escape the Matrix. We're still waiting to hear if the peace pact fell through, or if Neo and the others are returning to the Matrix for another purpose.
While the narrative of The Matrix Resurrections remains a mystery, the official description revealed last month that the Matrix will be "stronger, more secure, and more dangerous than ever before." The first trailer's analysis delves into how Neo and Trinity are still alive.
The Matrix 4 will be released in cinemas and on HBO Max on December 22, 2021, which is little over a month away. Despite the fact that both Neo and Trinity died during the events of Revolutions, Keanu Reeves and Carrie-Anne Moss will reprise their roles as Neo and Trinity. Yahya Abdul-Mateen II has been cast in the role of Morpheus, replacing Laurence Fishburne.
Jada Pinkett-Smith, Daniel Bernhardt, and Lambert Wilson are among the returning cast members. Jessica Henwick, Christina Ricci, Neil Patrick Harris, Priyanka Chopra, and Jonathan Groff are among the newcomers to the series.
Step back into the Matrix with this new poster for The Matrix Resurrections. Watch it in theaters and on HBO Max* this Christmas. #TheMatrix pic.twitter.com/kcZfgEv7Zi

— Warner Bros. Pictures (@wbpictures) November 17, 2021