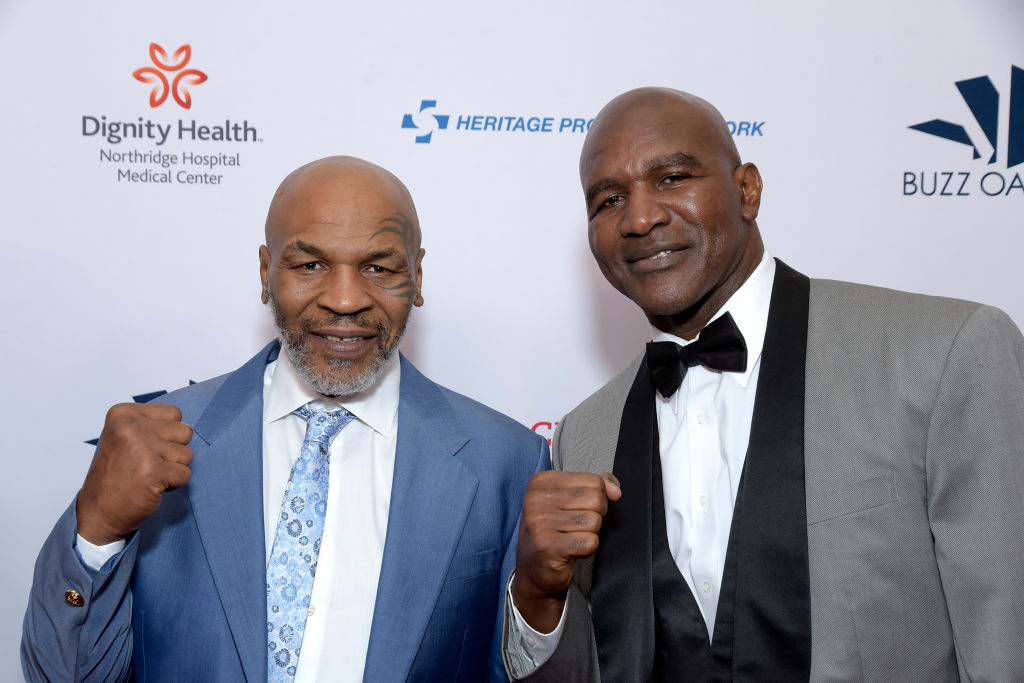 After much deliberation that saw rumours of Evander Holyfield's camp retracting from negotiations 24 hours ago, Mike Tyson has announced that the fight between the pair is on.
Speaking with Haute Living on Instagram Live, Tyson said as quoted by Hypebeast, "I just want everybody to know the fight is on with me and Holyfield. Holyfield's a humble man I know that and he's a man of God, but I'm God's man. Listen, I'm going to be successful May 29."
The promotion of the fight broke into pieces after Tyson's team reportedly asked for $25 million as the exhibition match was initially cancelled. The reason for this U-Turn which sees the bout go ahead is unknown but the boxing world will be delighted about this third instalment between the heavyweights. The last match between the two in 1997 was dubbed as "The Bite Fight" which saw Tyson biting a piece of Holyfield's ear as the pair clinched.
54-year-old Tyson's last fight was against Roy Jones Jr. in November while 58-year-old Holyfield's last professional bout was 10 years ago. The fight is scheduled on May 29th at the Hard Rock Stadium in Miami.
Source: Hypebeast