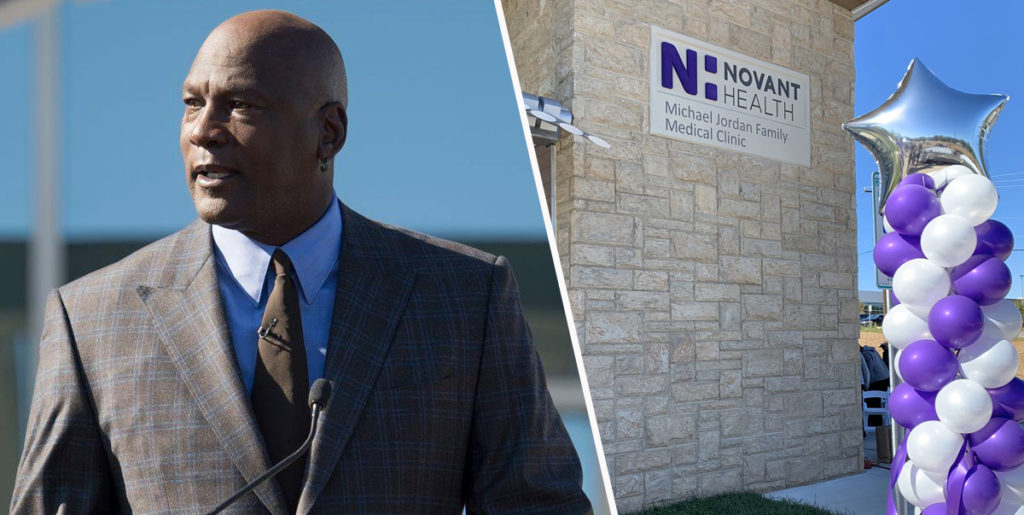 Michael Jordan is showing his charitable side once again in his latest $10 million [€8.2 million] donation towards the opening of two new health clinics near his hometown of Wilmington, North Carolina.
Working with Novant Health, a non-for-profit organisation, the 14-time NBA all-star is helping with the construction and development of medical centres and hospitals in the state.
As quoted by TMZ, Novant Health said, MJ's donation will bring "comprehensive primary care, including behavioral health and social support services, to the area's most vulnerable communities."
The centres will offer "much-needed services to those who are uninsured or underinsured." as both clinics are scheduled to open next year through Jordan's contribution.
Having previously donated $7 million [€5.7 million] to open two centres four years ago, Jordan said he feels grateful to "bring better access to critical medical services in my hometown."
MJ continued as quoted by TMZ stating, "Everyone should have access to quality health care, no matter where they live, or whether or not they have insurance. Wilmington holds a special place in my heart and it's truly gratifying to be able to give back to the community that supported me throughout my life."
Novant confirmed that the two centres opened in 2017 has seen 4,500 patient visits as well as recently providing COVID-19 responses.
Almost 1,000 COVID-19 vaccine shots have been administered in the locations "with plans to scale up vaccination efforts even further as supply increases."
Source: TMZ