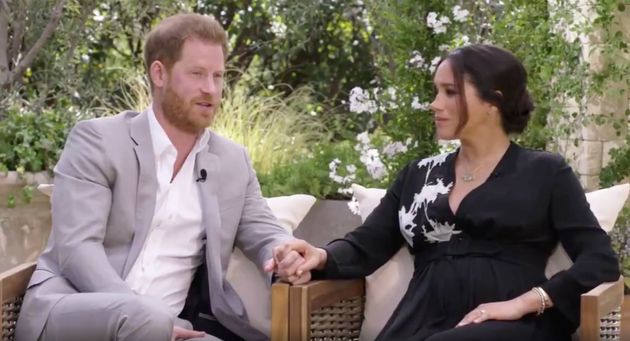 Meghan Markle and Prince Harry's interview with Oprah Winfrey has been a worldwide trend over the past week and since the full special episode was televised in the U.S on Sunday night, this is only the latest chapter of an ongoing family affair.
The Duke and Duchess of Sussex have launched criticisms of the Royal Family, including racism. It was shocking to hear that Harry's son, Archie, would not be titled as a prince, therefore getting no security either.
Meghan said people had talks about whether Archie's skin might be too dark for the role during her pregnancy, worse yet she revealed that these were conversations within the family.
Meghan remained quiet when Oprah pressed her on a name but she said that things got so bad for her that she contemplated suicide. A trip to human resources asking for professional help was also denied she claims.
There had also been reports that Meghan had made Kate Middleton, the Duchess of Cambridge, cry in the build up to the wedding with Harry in May 2018. She told Oprah these reports were false and that it was the other way round, Meghan had accepted her apology.
The Firm, which oversees Royal business, had also silenced Meghan she stated, even though she had been given assurances that she would be protected, which she claims were never happened as TMZ quotes, "They were willing to lie to protect other members, but not willing to tell the truth about me."
Prince Harry later came into the interview backing his wife's claim about Archie's skin colour. Whilst not mentioning any names or what was said, he believed that the issue of race was something on the Royal Family's mind with the question being asked of what their kids will look like?
Harry also revealed that his relationship with his father, Prince Charles, had deteriorated during the couple's process of stepping down from their duties, claiming that Charles stopped taking his calls.
Source: TMZ