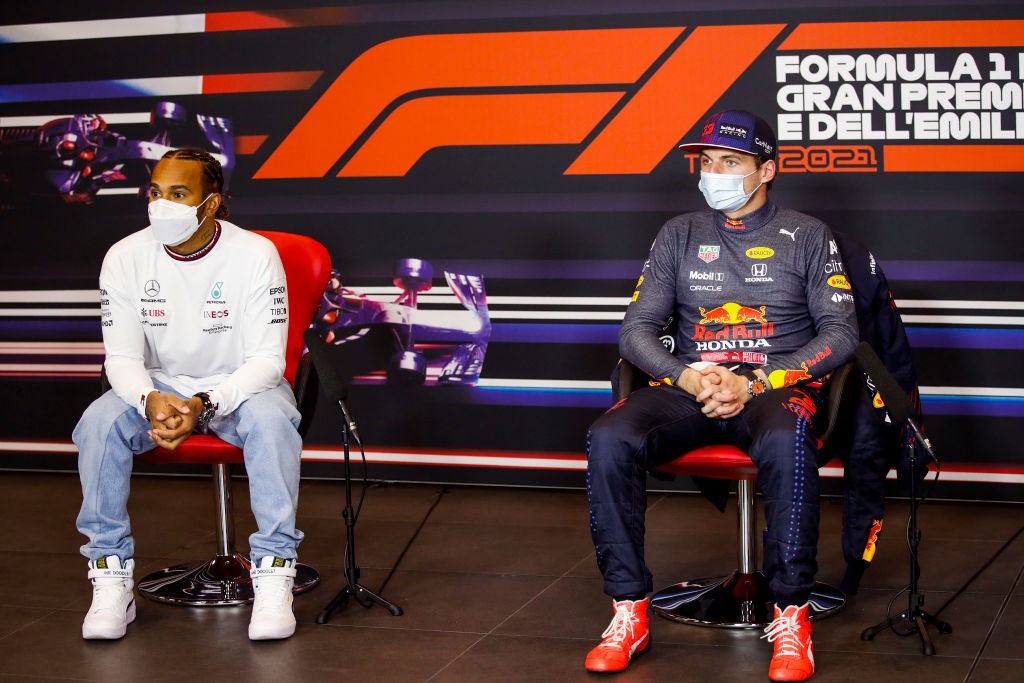 After a contentious first race of the 2021 F1 calendar which saw Lewis Hamilton finish just ahead of Max Verstappen in Bahrain, the Dutchman came flying back with an impressive win at the Emilia Romagna Grand Prix on Sunday.
Hamilton is just a point ahead of Verstappen on 44 points in the standings and despite only being two races into the season, many are predicting an exciting clash between the Mercedes and Red Bull drivers.   
British seven-time World Champion Hamilton has dominated the sport in recent years, winning six of the last seven championships. Meanwhile, 23-year-old Verstappen has been impressive on the circuit with pundits and fans believing he will one day take Hamilton's throne. It appears to be a question of when rather than if.
As constructers, Mercedes and Red Bull have been going toe-to-toe with Hamilton and Verstappen their respective leading racer. Mercedes' Valteri Bottas crashed out in a hugely disappointing race for the Finn while Red Bull's Sergio Perez could only muster an eight-place finish in Imola. Meanwhile, Ferrari have struggled to re-assert their dominance in F1.
It may be too soon to judge where the title race is going but already with 23 Grand Prixs remaining, Hamilton and Verstappen appear to be the two men on the front row of the grid.