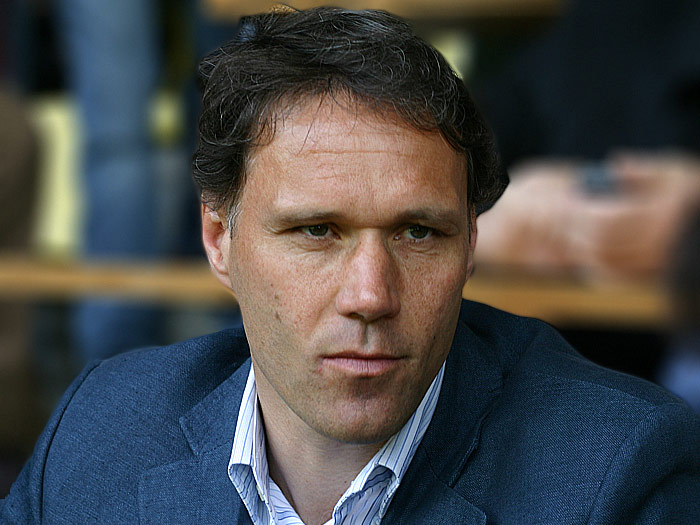 Dutch icon Marco van Basten has called for the offside rule to be scrapped from football to make the game 'more spectacular for supporters.
This comes four years since van Basten first proposed that these changes should be made during his tenure as FIFA's technical director in striving to keep football as the most popular global sport.
The former Ajax and AC Milan striker reiterated his thoughts in an interview with Sky Sports of removing the offside law from the game completely which he believes is 'not a good rule'.
"I am still very curious about the offside rule because I am convinced that it is not a good rule," he said as quoted by Sky Sports via SPORTbible.
"At least I would like to trial it to show that football is also possible without the offside rule. I am convinced that football would be better without it.
"Football is a fantastic game but I still think that we have to do much more to make it better, more spectacular, more interesting, more exciting. We have to work on that."
The offside rule has been implemented to prevent attackers from an easier path to goal in their attempt to break the defensive line.
In what would be a significant change to the laws of football, 56-year-old van Basten believes teams could adapt tactically.
"Teams would find a way of playing without it. "If you do away with the offside line then the defence will drop deeper.
"They will say that you cannot get behind us because they will be afraid of the opponents getting in behind.
"But if you go too far back then the 18-yard box is going to become a melee and the goalkeeper will not be able to see anything, so teams will know it is not the solution.
"On the other hand, when you are defending, if there is no offside, you can always have one or two players far away so that when you get the ball you can put it to your forwards in the other half.
"The problem now is that we do have offside and how often are we talking about the offside decisions? A lot.
"If you do not have offside you have a lot less problems and the teams will still find other solutions to have a good game that will be just as spectacular as it is now but without this bad rule. I am still very interested in it. It would just be nice to test it.
"I am sure football would find a way to become even more interesting."
The addition of VAR has seen the offside rule's imperfections become a subject of debate during the last few years. Fans have voiced their concern on the need for the law to be tweaked.
Source: Sky Sports via SPORTbible