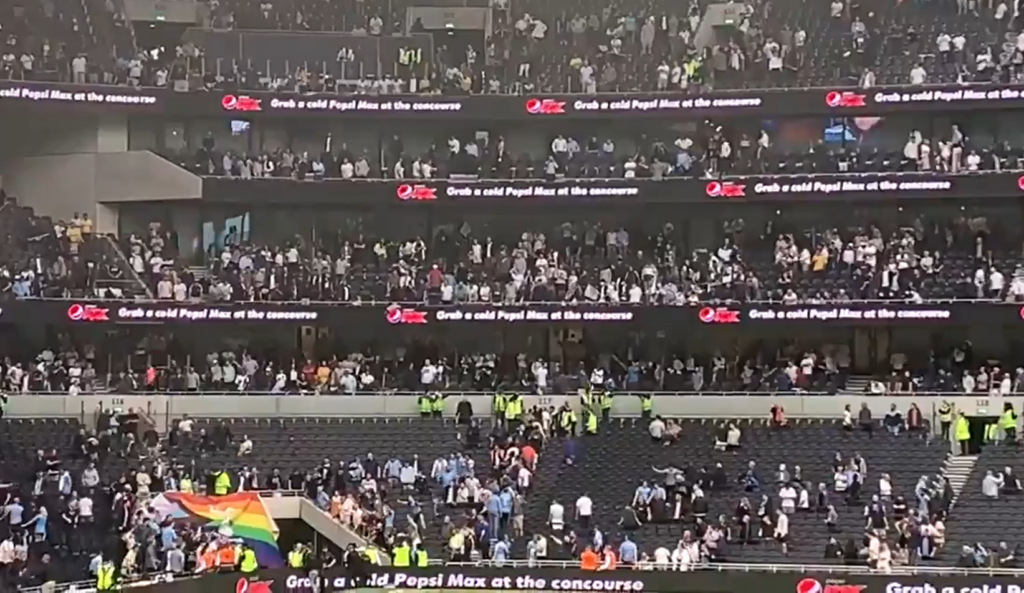 Manchester City fans were involved in a scuffle with stewards and removed Spurs rainbow flag after seeing their team lose 1-0 at the Tottenham Hotspur Stadium.
The altercation between the supporters started in the away end with City's fans heading over the stewards at the front row while others a few rows behind were attempting to remove the flag.
The rainbow flag has been used by clubs around the world in their support for social equality. Meanwhile, fans at the front row were battling with stewards in trying to climb over the barricades and onto the pitch.
Some Man City fans claiming after earlier tweet there was nothing involving some disorder or a Spurs rainbow flag appearing to be removed. Here's the video pic.twitter.com/zCoL9W8YRb

— Rob Harris (@RobHarris) August 15, 2021