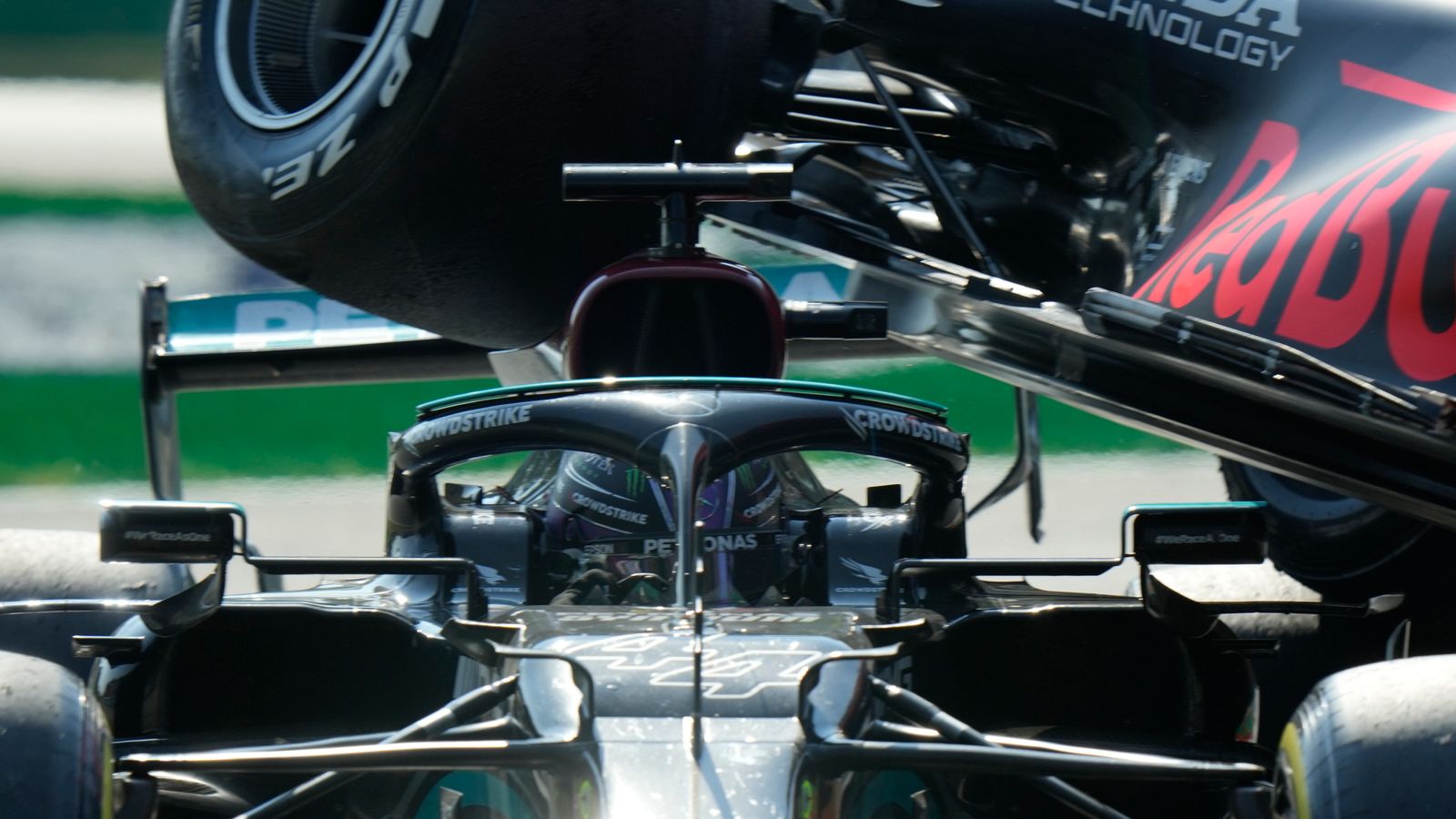 "I feel very, very fortunate today – thank God for the halo," says Lewis Hamilton, who also says he was surprised Max Verstappen got out of his car and "just walked by" after their frightening crash at Monza.
Lewis Hamilton said he was grateful to be alive following his extraordinary crash with Max Verstappen at the Italian Grand Prix.
Hamilton and Verstappen collided for the second time in five races in Monza following another tantalising chapter of Formula 1's best championship battle of recent memory.
Source: skysports