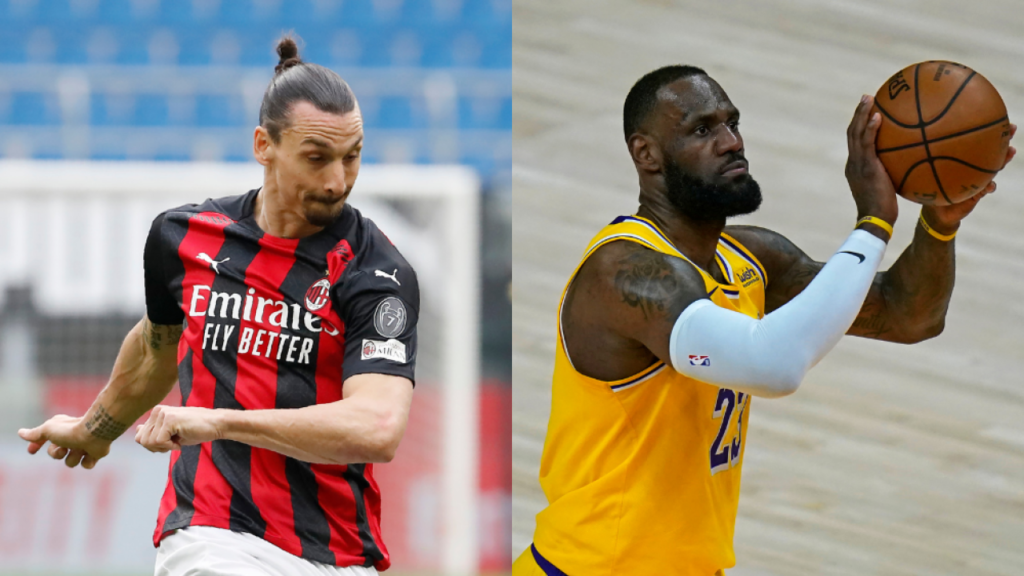 LeBron James has reacted to Zlatan Ibrahimovic's criticisms of his political activism in a post-match interview on Friday after helping the Los Angeles Lakers defeat the Portland Trail Blazers.
The AC Milan and Sweden talisman had told James to "stick to sports" as the NBA superstar has been vocal about social injustice and racism, particularly since the Black Lives Matter movement's prominence last year.
"I would never shut up about things that's wrong," James said about Ibrahimovic's comments as quoted by Complex.
James continued to state that he needs to use his platform to send a message to the people that are going through the same problems as he knows the importance of his voice.
"I have 300+ kids at my school who need a voice and I'm their voice…I'm the wrong guy to go at, I do my homework." @KingJames weighs in on the recent comments made by soccer superstar @Ibra_official that people should "do what they're good at" and "stay out of politics". pic.twitter.com/Scfp6HhnP2

— Spectrum SportsNet (@SpectrumSN) February 27, 2021
"I preach about my people and I preach about equality, social injustice, racism, systematic voter suppression, things that go on in our community," James said.
"Because I was a part of my community at one point and seeing the things that was going on and I know what's going on still because I have a group of 300-plus kids at my school that's going through the same thing and they need a voice. And I'm their voice. I'm their voice and I use my platform to continue to shed light on everything that may be going on not only in my community but around this country and around the world."
"There's no way I will ever just stick to sports because I understand how this platform … how powerful my voice is," he added as quoted by Complex.
James also fired back at Ibrahimovic's hypocrisy and how he used his own popularity to speak out on issues of racism in Sweden.
"I'm kind of the wrong guy to actually go at because I do my homework," he said.
Source: Complex