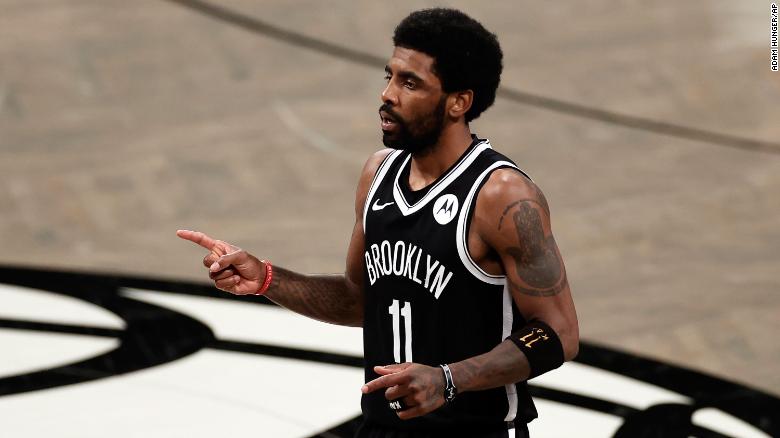 Brooklyn Nets guard Kyrie Irving said Wednesday that he is unvaccinated against Covid-19, a day after his team said the seven-time All-Star would not be allowed to begin play this season because of his status.
Irving had until now refused to publicly disclose his vaccination status, but on Tuesday, Nets general manager Sean Marks said he would not play or practice with the team until he met eligibility requirements.
The NBA had warned the Nets as well as the New York Knicks and Golden State Warriors that new Covid-19 policies set by local governments will prohibit any unvaccinated player from playing in home games in New York City and San Francisco.
Chris Haynes, senior NBA insider for Yahoo Sports, shared a portion of Irving's Instagram Live where the Nets' guard shared his outlook on not getting the vaccine.
Kyrie Irving address his stance on not getting the vaccine on IG Live: "It's about choosing what's best for you. You think I really want to lose money? You think I really want to give up on my dream to go after a championship? You think I really just want to give up my job?" pic.twitter.com/cYHCWGbnCo

— Chris Haynes (@ChrisBHaynes) October 14, 2021