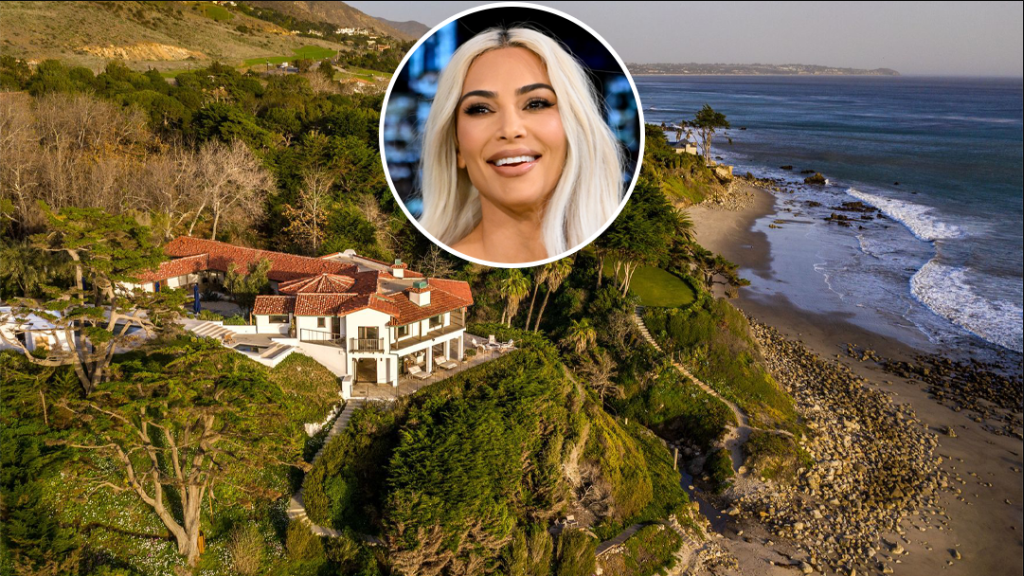 Kim Kardashian just purchased a $70 million oceanfront estate in Malibu following her widely publicized divorce from Kanye West.
The reality TV celebrity and entrepreneur paid $70.4 million for the mansion on the Encinal Bluffs, as first reported by The Dirt. The most costly residential property transfer in Malibu this year occurred in an off-market transaction that finalized last week. In addition, it is said to have sold for $120 million and $126 million, making it the fourth most expensive home transaction in California, behind a $75 million mansion Drake bought.
Adam Weiss, a retired hedge fund manager, paid $45 million for the house in 2018, and while he lived there, the landscaping was renovated. Weiss had listed it for $99.5 million in March before lowering it to $90 million before receiving a lesser bid from Kim. Before Weiss bought the 3.2 acres of the land, it was a big 6-acre estate that had been divided into two. Before Weiss, Cindy Crawford was the land's owner.
Ye's $57 million property, which is still under construction, is only 14 miles up the coast from Kim's new house. His 4,000 square foot beachside property was created by renowned architect Tadao Ando and has a very Kanye-like brutalist design. Among others who will live close by to Kim are Michael Eisner, Neil Diamond, and Leonardo DiCaprio.