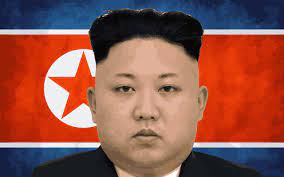 North Korean leader Kim Jong-un has banned clothes and accessories that are symbols of a "capitalistic lifestyle" including skinny jeans, mullets, and certain body piercings.
According to the Guardian via South Korean broadcaster Yonhap news agency, the decision came after a state-run newspaper warned that more action is needed to prevent "capitalistic culture" in the country.
In the report by the official newspaper of the North Korean government, Rodong Sinmum, there were concerns that young citizens were adhering to western fashion trends.
The article said as quoted by the Guardian, "We must be wary of even the slightest sign of the capitalist lifestyle and fight to get rid of them," the article said. These regulations over fashion are part of the regime's plot to stop "anti-socialist behaviour".
The newspaper also state that the communist regime has issued a list of "proper" hairstyles with all but 15 "non-socialist" haircuts currently outlawed.
The Socialist Patriotic Youth League act as "fashion police" where mullets, spiky and died hair are no longer permitted, the state-run youth organisation documented. They are responsible for attempting efforts from those wearing clothes which look too "foreign".
According to Metro via the Guardian, branded t-shirts are also unauthorised.