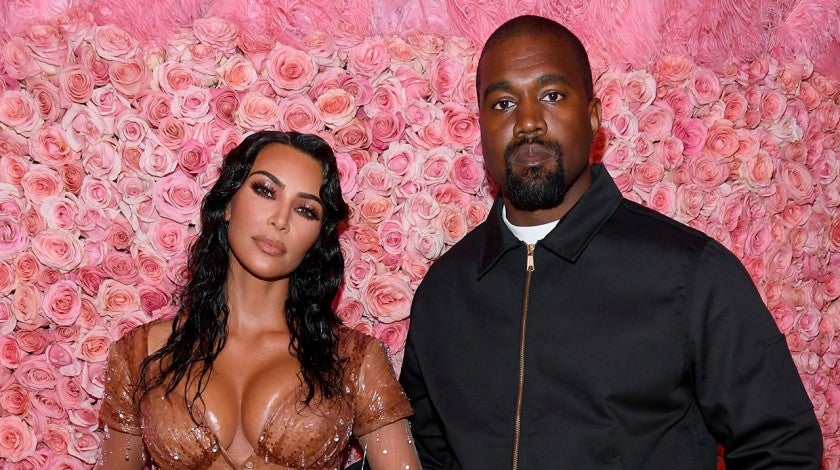 Despite the couple being cooperative in their divorce, Kanye West has reportedly cut off communication with Kim Kardashian.
Even prior to Kardashian filing for divorce last month after seven years of marriage, West was in no mood to speak with the Keeping Up With The Kardashians star Page Six via Complex has reported.
"You can contact me through my security" was what the rapper told his soon-to-be ex-wife as he has also changed all of his phone numbers. Despite the separation, the two are still co-parenting their four children, North, 7; Saint, 5; Chicago, 3; and Psalm, 1. 
Page Six also reported that Kanye regularly goes to the Southern Californian home while Kim is away to see their kids, which both parties have agreed on.
"She trusts him around the kids. He loves them and is seeing a lot of them," the source claimed. "She leaves the house and he arrives and hangs out with the kids. They have an army of nannies so the transition is easy."
A source told People magazine that Ye will be spending time with the kids when a nanny is present, but has asked for Kardashian to be absent in his visits.
"Kim has made it clear that Kanye can talk to his children anytime he wants," the source said. "She has never threatened to keep him from the kids. She only requires that he is not going to damage them. She knows he loves them, and they love him. Kanye can FaceTime the kids anytime he wants."
It has been reported that West has found times tough during this on-going divorce process but is enjoying spending quality time with his children.
"The divorce has been difficult for him, but knowing that he has access to his little ones and has split custody is making the transition easier," another source said. "… Kanye has hope that they will reconcile, but he is not expecting that in the immediate future."
Source: Complex