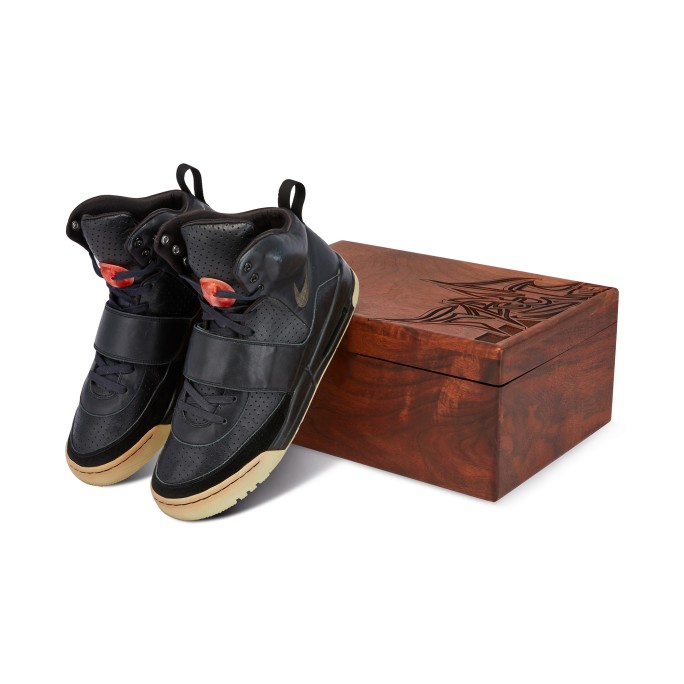 The 50th Annual Grammy Awards in 2008 were dominated by Kanye West's performances of his hit songs, Hey Mama and Stronger.
It was here that Ye was donning a completely unique pair of sneakers that not even the most knowledgeable of sneakerheads couldn't identify. The clue was in the Swoosh.
That year's Grammys turned out to be the greatest stage and reveal for Kanye to launch his first pair of sneakers after plenty of speculation. The Air Yeezy 1s were in fruition and fans across forums and social media were in awe and the Nike Yeezy model landed.
It was a pivotal moment in the life and career of Kanye both in his music and for his time in fashion. Ye won four awards at the 2008 Grammys, including Best Rap Album with Graduation.
Kanye decided to swap Nike for Adidas in 2013 but his collaborations with the former are still immensely popular to this day.
The Air Yeezy 1s are made of soft black leather with detailing throughout the upper and heel overlay branded with a tonal swoosh. The design includes the notorious Yeezy forefoot strap and signature 'Y' medallion. The prototype sold by Sotheby's includes a custom lasered wooden box, featuring a design and etching by the Yeezy 1 creator, Mark Smith.
Click here to find out more about the shoe on private sale by Sotheby's.
Feature Image Source: Sotheby's