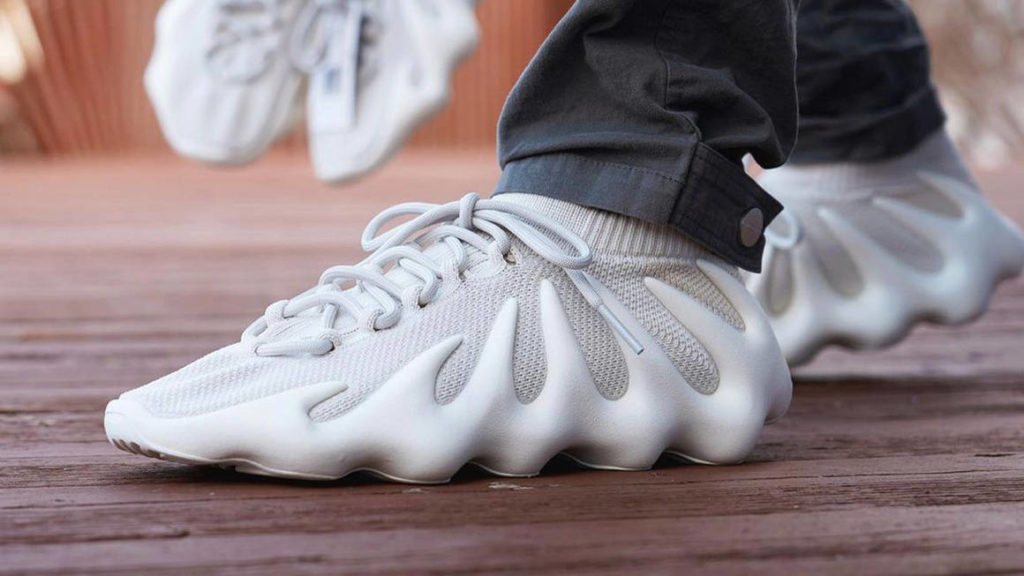 After being released on Sunday morning, Kanye West's latest addition to his Adidas footwear catalogue in the Yeezy 450 sold out in less than 60 seconds.
Whether it's the appeal of Kanye or that sneakerheads like the alien-like model with a Cloud White colourway, enough to spend $200 [€168] on a pair, the shoe has become an instant hit.
The 450s, which Ye wore in Paris last year, were on the market on the official Adidas app and YeezySupply.com, as the ribcage-esque sneakers were swiftly sold out.
Fans that are desperate to get their hands on the shoes are in luck but you'll have to go to a reselling platform to purchase the shoes but for four times the original price.
Adidas, as well as Nike with their SNKRS app, appear to be struggling to handle the pressure from so many consumers doing their best to get in front of the queue to purchase the sneakers.
Supply and demand is at an all-time high but Kanye will be relishing customer's competitive nature when it comes to buying his latest drops.
Source: LADBIBLE