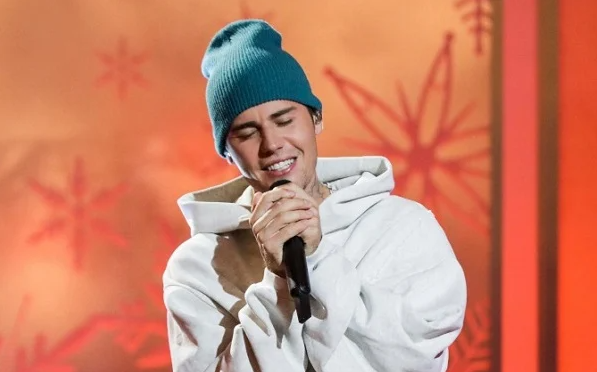 After revealing in June that he had been given a Ramsay Hunt syndrome diagnosis, Justin Bieber has now started performing again.
The artist performed for the first time since revealing his health situation on July 31 at the Lucca Summer Festival in Italy. Later, Bieber posted pictures from his performance to Instagram with the remark, "Luv u guys and I missed you."
Ramsay Hunt syndrome is a rare neurological condition that paralyzes the face. In the middle of his North American leg of his tour, which he later had to postpone in order to rest, Bieber revealed the news in June. He revealed to supporters that he was unable to move the right side of his face in an Instagram video.
"So for those who are frustrated by my cancelations of the next shows, I'm just physically, obviously, not capable of doing them," he continued. "This is pretty serious, as you can see. I wish this wasn't the case, but, obviously, my body is telling me I gotta slow down."
Hailey at Justin's show in Italy tonight. pic.twitter.com/TenQI4UXUH

— Hailey Bieber Outfits 🍩✨ (@haileysoutfits) July 31, 2022