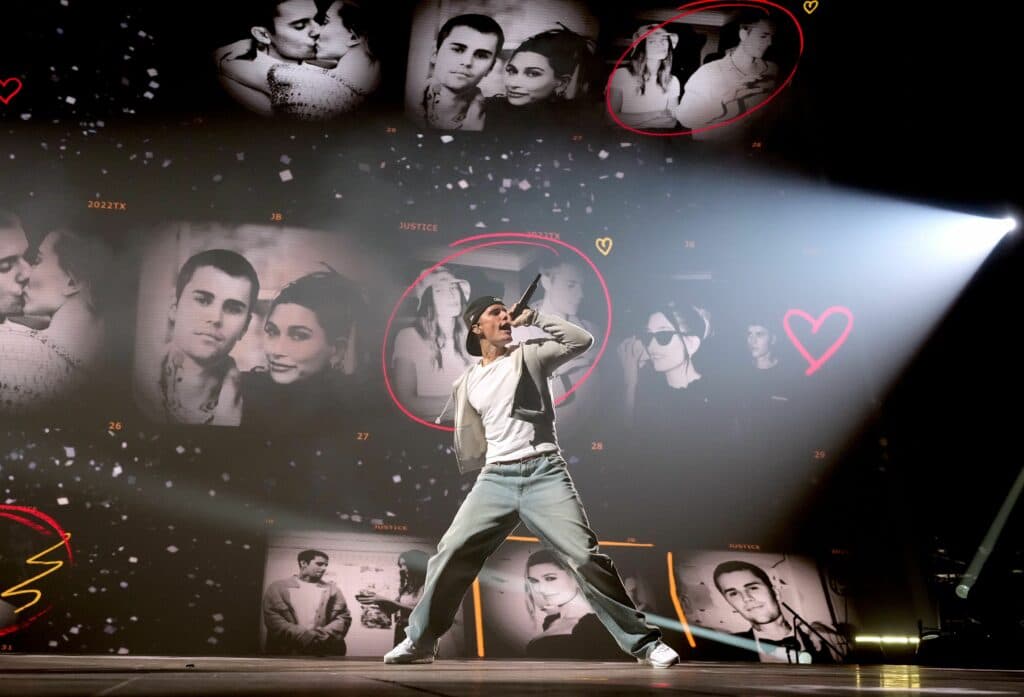 In order to focus on his health, Justin Bieber is pausing the Justice Tour.
On Tuesday, Bieber shared the news on his Instagram Stories. The pop star began touring a month ago after disclosing in June that he had been given a Ramsay Hunt syndrome diagnosis.
Before stating that his exhaustion following performances in Europe led to his decision to suspend the world tour in order to "rest and get better," Bieber highlighted the illness in his announcement on Instagram as the reason he was unable to finish the North American leg of the Justice Tour.
"I performed six live shows, but it took a real toll on me," he wrote. "This past weekend, I performed at Rock in Rio and I gave everything I have to the people in Brazil."
"After getting off stage, the exhaustion overtook me and I realized that I need to make my health the priority right now," Bieber continued. "So I'm going to take a break from touring for the time being. I'm going to be OK, but I need time to rest and get better."
This is the seventh time Bieber has halted or postponed the massive tour in support of his March 2021 album, which still has about 70 concerts left, according to Deadline.